Australia's favourite SUV has received a major styling update. Welcome to the next-gen, 2017 Mazda CX-5. It has just been unveiled at the Los Angeles auto show in the US.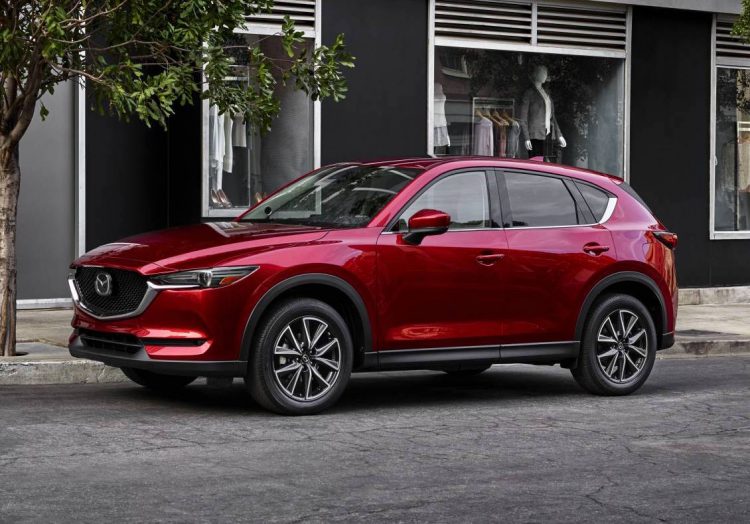 As suspected, the new model takes on Mazda's latest 'Kodo – Soul of Motion' design language, adopting a pointier front end, more prominent grille, and sharper panel contours. It all follows in the footsteps of the recently-launched new CX-9.
More specifically, the new CX-5 features a lower centre of gravity for better driving balance, while the front and rear tread is 10mm wider for a more powerful stance, according to Mazda. The A-pillar is moved back 35mm as well, and the front axle is optimised to suit, providing a pouncing look.
Inside, the 2017 CX-5 showcases a decor overhaul with all elements in front of the driver flowing outward from the steering wheel, creating a "pleasing sense of exhilarating tension", Mazda says. There are also new seats, chiseled climate vents, and natural wood and metal trimmings. Cargo space has grown slightly from 500 litres to 505L.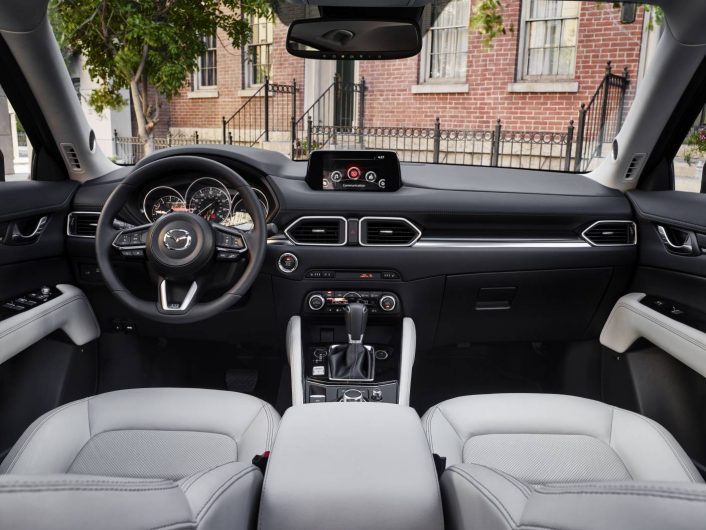 As for the engine options, Mazda decided to carry over the existing lineup consisting of a 2.0-litre petrol, 2.5-litre petrol and a 2.2-litre turbo-diesel. These are available with either a six-speed manual or auto, depending on the market region. It's unknown at this stage if the units have been revised.
Although the powertrain lineup is carried over, the new CX-5 gets Mazda's latest G-Vectoring control technology. This automatically adjusts the engine's torque in response to the steering, helping to optimise the vertical load on each wheel. Basically, it aims to provide a smoother power delivery while reducing lateral forces such as body lean.
Mazda engineers have also revised the chassis resulting in a 15.5 per cent increase in torsional stiffness. This is through the use of ultra-high-tensile steel for the A-pillars and B-pillars. The cabin is also quieter thanks to improvements to noise, vibration and harshness levels.
The company says it will launch the new CX-5 in Japan in February, with global markets expected to follow shortly after.