Tesla is apparently testing its 8.0 software in-house and on a number of select customer vehicles, as it prepares a rollout update for both the Model S and Model X.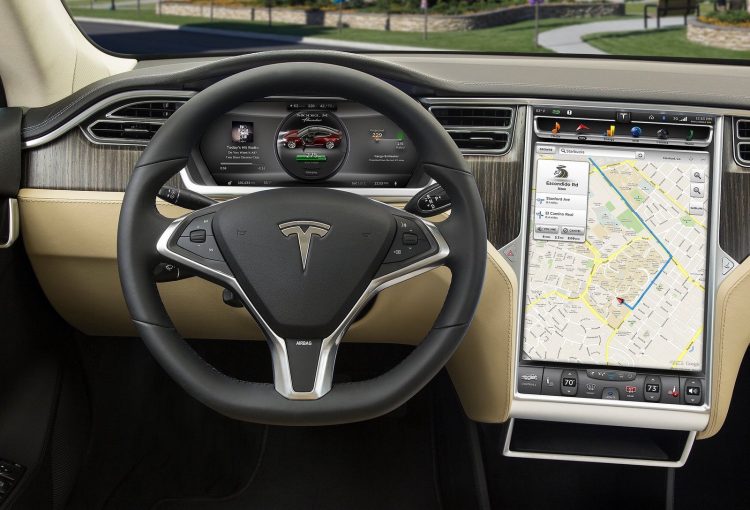 The update is being described as the most significant change for the Model S and X yet, with a new "automatic off-ramp" function for the Autopilot system being introduced. It's understood this function will be able to pilot the vehicle autonomously on highway ramps, taking control of the vehicle when entering and exiting a highway.
According to reports the system will be activated by engaging the Autopilot system and hitting the correct indicator, which will tell the vehicle to find a safe gap to merge on or off the motorway. This will be similar to the auto lane-change function currently offered.
Tesla is also said to be updating the traffic-aware cruise control and autosteer functions for the autopilot system. Tesla owners who didn't tick the optional box for Autopilot shouldn't be too disappointed about the update because Tesla is also refreshing the user interface and maps within the massive touch-screen.
On-board sensors collect data and images from outside the car, which Tesla will now incorporate into the new user interface in a much more informative manner. In addition, there will be no need to hold a button to activate the voice command controls.
Tesla has hinted there are more updates to come, but remains tight-lipped at this stage. It's believed the update will be pushed through cloud services to all customer vehicles world-wide in the coming weeks.