How's this for a cool Volkswagen Beetle? It's a digital concept created by Alpera Motors, called the Alpera TULPAR, showing off a retro wide-body theme.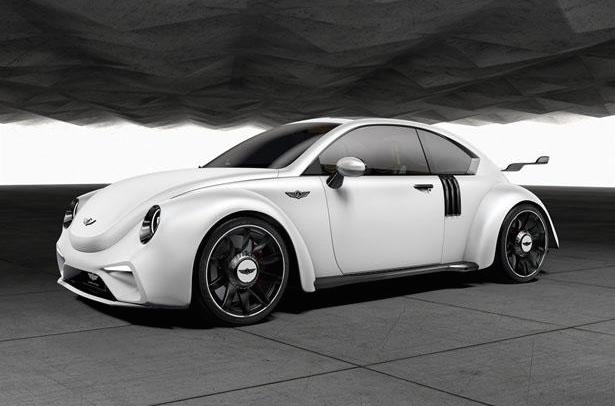 The package seems to blend in plenty of Beetle heritage, with old-school circular headlights, more defined and wider wheel arch flares, and some interesting black alloy wheels.
Other parts of the exterior are in black as well, such as the custom vents behind the doors, neat side skirts that thicken towards the rear, and parts of the front grille. You'd have to agree, it looks quite tough.
In the engine bay the designer decided the car should stick to its roots and use a boxer engine. So, virtually, the crazy Beetle features a twin-turbo boxer unit developing over 373kW.
There is of course no information regarding its performance as it is just a digital concept. But with that amount of power on tap it's sure to offer impressive acceleration.
In Australia the Beetle is available in one variant level, although buyers can option for the sporty R-Line package which brings 18-inch wheels, some sports gauges, shift paddles for the DSG version, and unique front and rear bumper bars.
Power comes in the factory car comes from a 1.4-litre turbo and supercharged four-cylinder producing 118kW and 240Nm. It covers 0-100km/h in 8.3 seconds in both manual and seven-speed DSG form. However, we've timed the DSG in 7.2 seconds.