Ford Australia has announced satellite navigation will come standard on all Falcon FG X and Territory MKII models produced from April 1.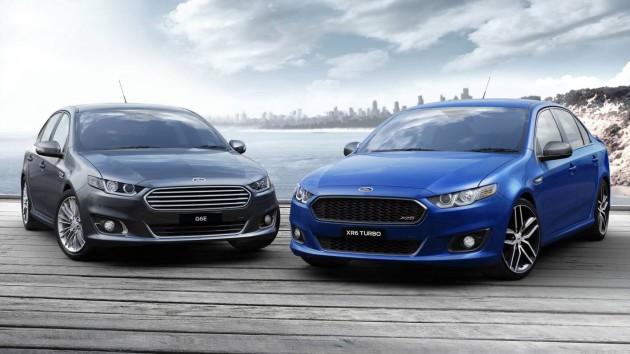 The satellite navigation feature will join in with the Ford's new SYNC2 connectivity system and high-resolution eight-inch touch-screen that is currently standard on G6E, G6E Turbo, Falcon XR6 Turbo sedan, Falcon XR6 Turbo ute, Falcon XR8 and Territory MkII Titanium.
Fans of sat-nav will no doubt warm to features such as the Traffic Message Channel, which sends real-time traffic and travel information – made possible by using information from police, traffic control centres, camera systems, and traffic speed detectors – through FM radio or digital broadcasts to help evade serious traffic congestion.
The voice-activated SYNC2 connectivity system also comes with emergency assistance as standard; a feature that is able to alert emergency authorities of your current location in the event of a rollover or major accident.
Because satellite navigation will no longer be a part of the Luxury pack for the Falcon XR6 sedan and ute, Ford has reduced the price by $500, however, $500 has been added to the manufacturer's list price across the Falcon FG X and Territory MKII range. The new cost of the Luxury Pack sits at $3850 for the XR6, and $2100 for the XR6 Turbo. Ford's general marketing manager David Katic said,
"The Falcon FG X and Territory MkII already deliver high levels of customer appeal and connectivity with SYNC2, Emergency Assistance, a WiFi hotspot and full digital radio – all standard. With sat-nav now available across the Falcon sedan and ute, as well as Territory ranges, from April 1 production we are aiming to make our customers' lives more convenient."