Mercedes-Benz will soon drop the X-Class from its product lineup as parent company Daimler hunts for profit, a report has revealed. Since its debut in 2017 the X-Class hasn't really captured the market, and sales numbers aren't looking good.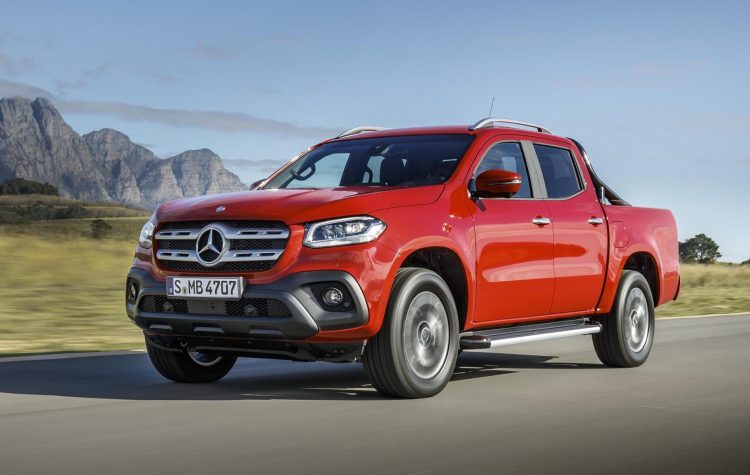 According to a recent Automotive News Europe report, sources at the carmaker have said the X-Class will be dropped from the lineup. Timing on this hasn't been outlined, but it's understood the decision is being made due to slow sales.
During all of 2018, Mercedes sold just 16,700 examples of the X-Class around the world. This low figure, compared to the segment rivals, is said to be down to a number of factors. A couple of which are its high starting price, comparatively, while some recalls are also being blamed for the slow take up.
In Australia, where the ute segment is booming, the X-Class isn't showing signs of increased popularity. During all of 2018, just 1545 examples of the X-Class were purchased. For comparison, Nissan sold 16,469 examples of the Navara.
The X-Class is based on the Nissan Navara and uses the same platform. It's built in the same factory as the Nissan, in Spain, however, Mercedes-Benz has applied its own suspension, steering, and interior and exterior. Mercedes also offers its own 3.0-litre turbo-diesel V6 engine as an option, badged the X350d, although Nissan's 2.3-litre four-cylinder is also available.
Daimler readjusted its profit forecasts last month for the Mercedes-Benz Vans division, changing it from 2 per cent down to 4 per cent down for the 2019 financial year. Adjustments are being made as the company prepares to pay for recent recalls relating to the Takata airbag crisis, and to make changes to meet new regulations for diesel engines.
Speaking of the diesel engines, PerformanceDrive has been told by local dealers that there has been a stop on orders of all new diesel Mercedes-Benz passenger cars in Australia. We understand this is while Mercedes makes changes to conform to new diesel engine emissions standards. In a statement, Daimler said:
"Daimler AG reassessed the earnings expectations for the 2019 financial year for the Mercedes-Benz Vans division and the Group. Relevant for the reassessment is an increase in expected expenses in connection with various ongoing governmental proceedings and measures with regard to Mercedes-Benz diesel vehicles."
There was some talk of an X-Class successor being in the works. For the next-gen model it was thought that Mercedes would develop its own platform and own engines. But now it's unknown if such a product will still go ahead.