Following Volvo's switch to an all-four-cylinder powertrain philosophy, its performance arm, Polestar, is reportedly ready to introduce a new triple-turbo four-cylinder for the next lineup of performance models.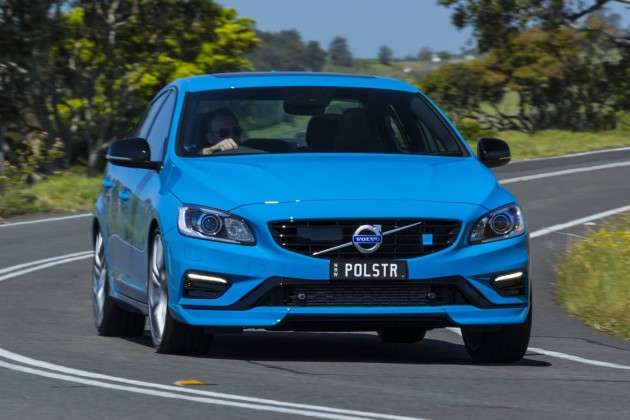 The news stems from an Auto Express report in the UK, that says a new prototype triple-turbo four-cylinder will eventually make an appearance in a future Polestar-badged model.
Polestar doesn't currently offer a dedicated performance model, with its only car, the S60 and V60 Polestar, now out of production. It's believed the new four-cylinder engine will be used in the next-gen S60 Polestar model.
In prototype form the engine was a 2.0-litre unit using twin conventional turbocharges, with an additional electric turbine used purely to help the other two build boost pressure. The result was an impressive 336kW and 550Nm.
The S60 Polestar that debuted in Australia in 2013, and since went through to 2015 model year, came with a 3.0-litre inline six turbo (single), and it developed 257kW and 500Nm. Even if some adjustments are made to the final output, the new four-banger could be a recipe for serious performance in the next S60.
As for the next S60, it will adopt Volvo's new SPA platform which currently underpins the S90 and V90, and the XC90 SUV. It's expected to give the mid-size sedan/wagon a healthy weight loss and introduce improvements in refinement and overall handling. The current S60/V60 is loosely based on the previous-gen Ford Mondeo.
With less weight and more power on board – although 336kW isn't confirmed – the next S60 Polestar could put up a much stronger fight against its mid-size performance sedan rivals. It's expected to hit the market in the next few years.