Remember the mouth-wateringly cool Porsche 911 with a TAG-Porsche McLaren Formula 1 engine? Restoration specialist and McLaren motorsport partner Lanzante is planning to build 11 examples.
The idea is to rekindle the spirit of that original 930 911 Turbo that featured such an insane engine. McLaren has given Lanzante the go-ahead to build 11 examples, using original, albeit freshly-built, Formula One engines from 1980s.
Back in the days Porsche, through a sponsorship from TAG, supplied McLaren with engines for its F1 cars during 1984 through to 1987. Later, TAG founder Mansour Ojjeh became a shareholder of McLaren. As a result of all of this, a one-off test mule based on a white 930 Turbo was created featuring one of the engines in the back.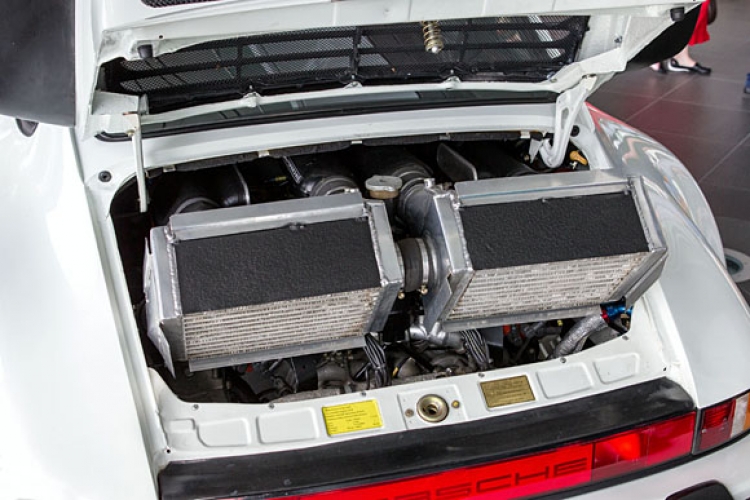 Codenamed the TTE P01, the F1 engines consisted of a 1.5-litre V6, heavily boosted by a massive turbocharger that ran up to 58psi. During qualifying sessions, it was believed these engines were producing upwards of 630kW (850hp). It's unknown what sort of power level Lanzante is planning, but the same engine configuration is going to be adopted, likely detuned somewhat for reliability.
It's understood the engine will be completely concealed under the 930 Turbo's rear wing and engine cover as well, making for the ultimate sleeper. Imagine seeing an old 930 screaming up the road with the sounds of an iconic F1 car coming from its rear.
The news was announced on Lanzante's Instagram page, confirming 11 are in the works with permission from McLaren Racing. There's no mention of pricing or finer details as yet, but this is one we will have to keep an eye on.