The all-new 2015 Mazda MX-5 will go on sale in Australia in August priced from just $31,990, the local arm has revealed. This is well below what was anticipated.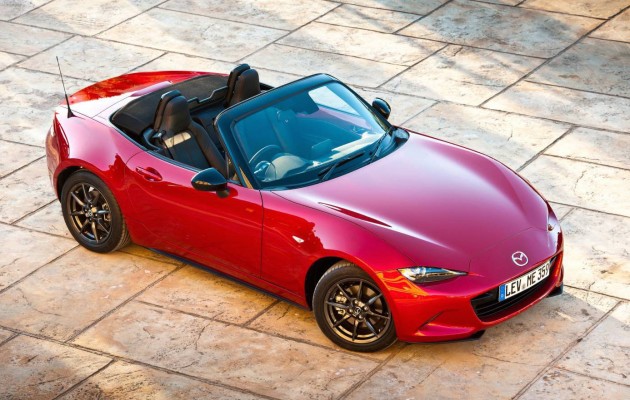 Considering the previous-gen retailed from around $40,000 in Australia, the all-new model, which is significantly more advanced and more efficient, was expected to be priced at least at around the same point.
Mazda says at this price point the company will be able to attract new buyers. Obviously, the main rivals will be the Hyundai Veloster and Toyota 86, both of which have enjoyed huge popularity in the country. At the new price, Mazda will be hoping to swipe some of the sales from these.
Aussie buyers will get the 1.5-litre naturally aspirated four-cylinder engine, which produces 96kW of power and 150Nm of torque. Tipping the scales at just 1009kg should translate to a fun power-to-weight ratio. There's been no mention of performance figures for the local model just yet.
Mazda says buyers will be able to option for the 2.0-litre version later this year. In overseas models the 2.0 engine produces 115kW and 200Nm. This version does weigh slightly more though.
The new MX-5 is the shortest version ever made, measuring just 3915mm long, 1730mm wide, and 1235 tall. It's been designed purely for good, clean driving fun. Martin Benders, Mazda Australia managing director, said,
"We believe that the sharp entry pricing for the new ND will inspire a new generation of younger MX-5 buyers to experience the freedom and enjoyment of open-top motoring. The All-New Mazda MX-5 is in many ways the rebirth of an icon."
Some of the standard features for the 1.5 include Bluetooth, power steering, air-conditioning, ABS, traction control, cruise control, and safety airbags. Finer specification details will be announced closer to its launch in mid-August.
Overseas model shown