BMW UK project manager Matt Collins has revealed some insights on the upcoming performance 3 Series; the M3 and the M4. Although outright power isn't expected to climb dramatically, Collins has reiterated the car will focus more on being as lightweight as possible.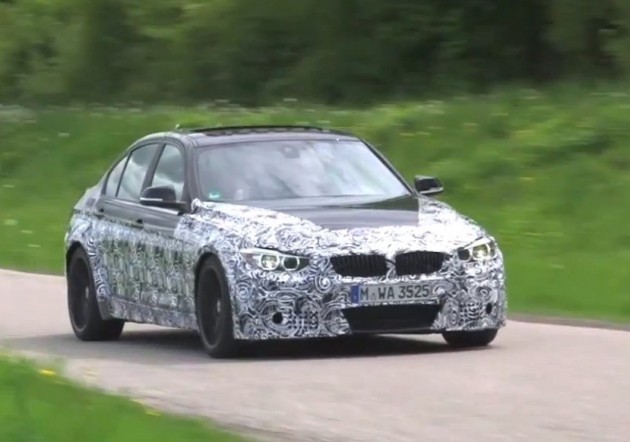 In a recent interview with Top Gear, Collins said people will have to adjust to a number of new elements. The first of which is the introduction of the 'M4' nameplate, which will be attached to the two-door models.  He said,
"If you look at the way the M brand has evolved over the years. There are a lot of things that people have had to get used to, for example, going from naturally aspirated to turbocharged engines."
The other main change will be the performance focus. Although every M3 in the past has seen jumps in outright power, the next model might only receive around 26kW of additional oomph over the outgoing 309kW V8 version. Collins explains that the new model will be more about being as lightweight as possible.
"The philosophy will be around delivering performance through improved used of materials – lightweight alloys, lots of carbon fibre – rather than simply trying to make the engine more powerful to move the same kind of car, or scaling it back too far so that it loses its M3 roots."

"We really want to focus on lightweight engineering… Slightly more lightweight. I wouldn't say 'racer', but more of a dynamic focus."
As far as we know, the new M3 and M4 will come with a turbocharged inline six-cylinder engine, of around 3.0 litres in capacity. Power is tipped to be around the 335kW mark, while torque is expected to climb significantly from the current 400Nm on offer, to around 550Nm.
BMW now has lots of lightweight technology under its belt, especially with the development of the new i3 and i8 ultra-efficient models. The new M3 and M4 are likely to feature a carbon roof, like the outgoing model, as well as many other carbon fibre components to keep weight down.
As for timing, Collins says BMW is in no rush to launch the car. The M4 nameplate will have a lot of pressure on its shoulders, so it will be interesting to see what the company comes up with.
A concept version may appear later this year, before a production model debut some time in 2014.