Check out this for a fetching race car design. It's the Chevrolet Camaro Z/28.R, and it will compete in the IMSA Continental Tires SportsCar Challenge this year.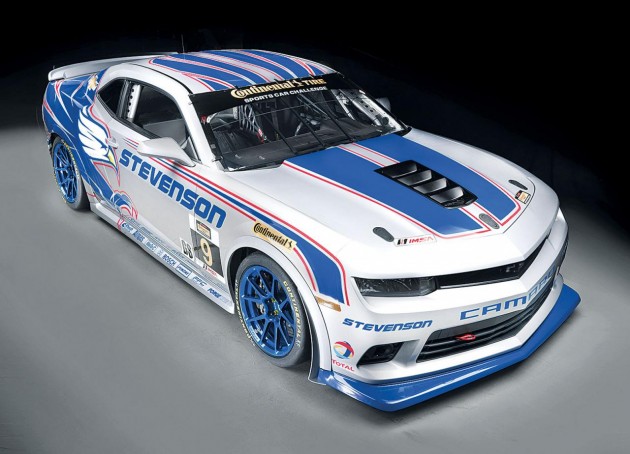 Based on the latest Camaro Z/28 monster, the racing version gets a complete livery makeover with sponsor Stevenson Motorsports. On the surface of it all lies a very similar set of components as featured on the road car.
Its comes with the same aero package including a low and sharp front spoiler, big rear wing, and road-hugging side skirts. It also gets the same 377kW 7.0-litre naturally aspirated V8 and limited-slip differential.
Where things are different is underneath and inside. The Z/28.R uses a custom, lowered racing suspension setup to suit endurance events, while the interior is stripped and prepared with a roll cage for added safety.
Lisa Talarico, Chevrolet program manager for the Continental Tire series, recently spoke about the car and the championship, saying,
"The new Camaro Z/28.R is a significant advancement from the GS.R that won multiple races in the Continental Tire SportsCar Challenge the last three years.

"We expect the new engine package, suspension components and aerodynamic improvements to help our teams to further successes in the 2014 GS class."