Ferrari will reportedly unveil its updated MY2015 458 at the 2015 Geneva Motor Show in March, showcasing an 'M458-T' badge and a more powerful turbocharged engine.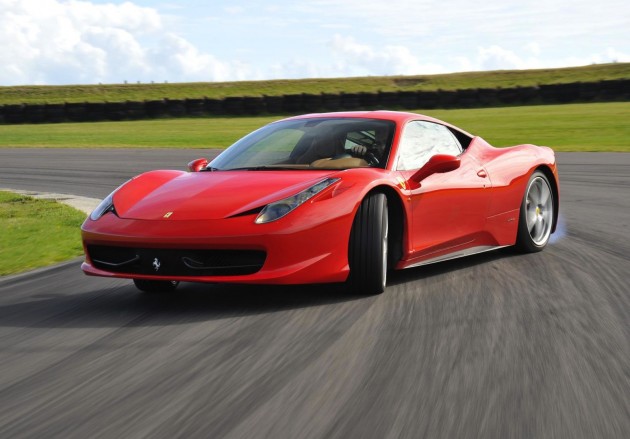 It's no secret Ferrari is looking to introduce more turbocharged engines into its lineup. Like all carmakers, Ferrari needs to reduce its overall fleet emissions and reduce overall fuel consumption. One way to do this is through turbocharging.
The company has already released the updated California T, which uses a 3.8-litre twin-turbo V8. According to a Car Magazine report, the next 458, codenamed the 142M, will feature a tuned version of the 3.8-litre twin-turbo V8 producing around 500kW.
Although this would be significantly more powerful than the current 458 and its 425kW output, fuel consumption is set to take a tumble from the current 13.3L/100km average.
Other updates will include a freshened up body with an updated design, new front and rear bumper bars, LED lighting, and bigger air intakes and scoops.
It's believed the interior will also be revised and could come with a Harman Kardon audio unit and a new touch-screen interface with Apple CarPlay support.
This should be a very exciting one to look forward to next year. We'll keep you updated with any further news that we hear.