The Honda NSX Concept-GT racing car has been unveiled at round 5 of the 2013 Autobacs Super GT at Suzuka. The car is based on the upcoming 2015 Honda NSX supercar.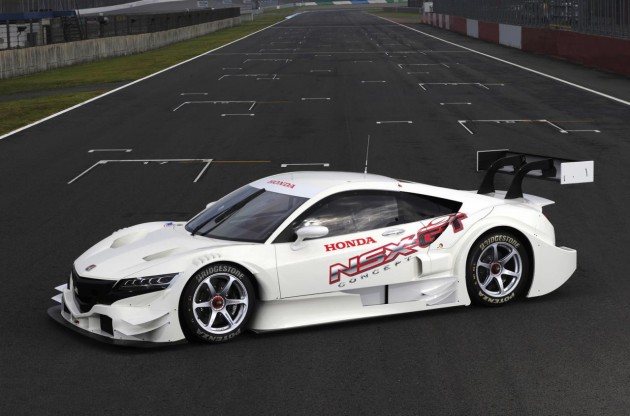 Although it's a heavily modified version of the new NSX, it's interesting to see what a racing car of the future looks like. There's the distinct low profile body, also seen on the NSX concept car, as well as a countless array of aero fins and wings.
Full specifications on the racer haven't been revealed yet, although, it is powered by a 2.0-litre turbocharged four-cylinder engine using hybrid technology. The powertrain falls within new regulations which will be put in place from the 2014 season.
Honda will be competing in the 2014 Super GT series with the NSX, while the production version isn't set to go on sale until 2015.