The ute is embedded into the Australian national identity, as it should be since we did invent it in 1934. But the truth is, it is not a unique phenomenon to this country. Since Lew Bandt's integrated coupe-utility design for Ford Australia, based on the Model A, came about, many variations sprouted throughout the world in staggering numbers.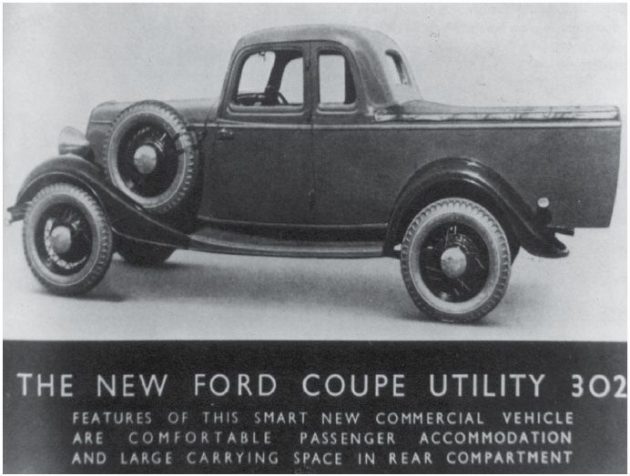 Fast-forward to today, we near the end of that very lineage which began with the coupe-utility, as Ford and Holden near the end of ute production in this country.
In their place, Asian utes have seen massive growth here, and high-end 'lifestyle' utes which can stretch beyond $60k. Even Mercedes-Benz wants in on the action, promising a Navara NP300-based ute in the next few years, possibly stretching to as high as $80k.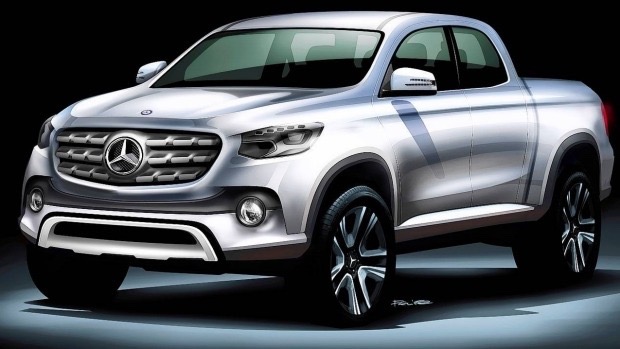 In the US, the pickup truck has reigned supreme for many decades, particularly the Ford F-Series. Its rivals, the Chevrolet Silverado and Dodge Ram, as quite as popular as the record breaking F-Series. Ford sold over 780,000 examples last year. The others have a staunchly loyal base, similar to our Falcon and Commodore tribalism.
These pickups are enormous in size, with similar profit margins on bling-laden top-end models. Usually available with larger super-duty bodies, the towing capacity on some models can be up to eight tonnes thanks to enormous diesel engines on the largest variants. A look at the interior of these cars shows they're not what you'd call utilitarian. They have almost every bell and whistle imaginable and despite their capabilities, they can be a status symbol.

In other parts of the world, the ute remains a humble, honest and basic thing; a minimalist's dream.
Travelling down the continent from North to Central America, the Mexican car world is very different. It's one of the few markets where the Ranger sits alongside the F-Series – prohibited in the USA due to the 25 per cent 'chicken tax' on light trucks.
Mexico sells utilitarian, black-bumpered variants of cars, along side glitzier variants with different names. For example, the base F-150 sits alongside the 'Lobo', while the Chevy Silverado is joined by the 'Cheyenne'.
Most remarkably of all, some of these new trucks are available with no frippery whatsoever. For example, a blank hole for a stereo, and mechanical window winders on a brand new NP300 Navara. Mind you, this is the same market you can still buy a 1991 Nissan Sunny brand new.

The Super Duty Ford F-series of Brazil is a unique phenomenon. Still based on the 1999 body, which was actually sent here with V8s, it's as utilitarian and honest as they come. Instead of hulking great 6.2L and 6.5L diesel V8s, the only donk on offer is the same 2.8-litre, 110kW/360Nm Cummins four-banger as seen in the Foton Tunland, mated solely to a five-speed manual transmission – how refreshingly honest.
There are plenty of single body, B-segment front-wheel drive utes in South America as well, such as the Fiat Strada and Chevrolet Montana. These are also very popular in South Africa, where utes are known as 'bakkies'. One example is the Dacia Logan-based Nissan NP200. Generally these cars sport around 750kg of payload, which brings us to the question: How much car do you really need to get a job done?
India seems to have asked the same question, offering a range of tiny utes with tiny engines. Take the Tata Ace Zip for example. It uses a 611cc one-cylinder engine, making just 8kW and 30Nm, but manages a 600kg payload. Call us weirdos but we would love to drive one.

Some mini trucks available there can manage around a one-tonne payload with just two-cylinder diesel engines. A range of three-wheel tuk-tuks with trays on their backs are available too.
So, what do you think of some of these plainer, more workman type utes? At a time when even the HiLux Workmate has become a little bit posh, a bit of minimalism goes a long way. But the truth is, an advanced market like ours probably would reject something that can't keep up with the Jones'. Maybe if we hit a recession and a new underclass emerges, we might start seeing more like these.