There's a strange new supercar on the horizon. Actually, we don't know whether to call it a supercar, a rally car or a custom-made dune buggy. It's by an up and coming company called XING Mobility.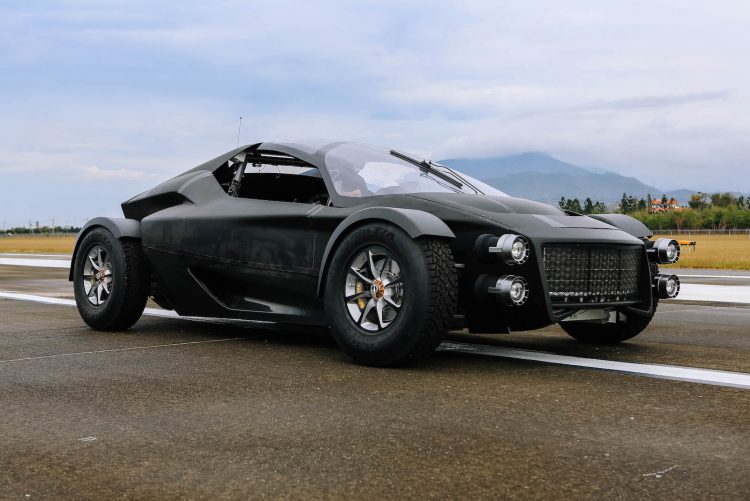 We know what you're thinking. Lots of wannabe companies are out there pitching wild and colourful ideas that never seem to turn into reality. But on first impressions, this one seems to go a bit further than most; it has a working prototype.
It's called the Miss R, and it's described as a rally-inspired supercar for on and off-road driving. The company has been testing a working prototype on a variety of terrains, including on the dirt to develop its all-wheel drive system.
Power comes from four 350V electric motors and a 1000kW battery pack. This is sent through an all-wheel drive system that uses torque-vectoring technology. XING is claiming a 0-100km/h time of just 1.8 seconds, and 0-200km/h in an unbelievable 5.1 seconds.
An advanced electric system promises extended battery life and superior safety and reliability thanks to a unique immersive cooling system, consisting of submerging cells directly in 3M Novec 7200 Engineered Fluid. XING says the battery pack is currently one of the highest power density EV systems on the market. CEO and co-founder Royce YC Hong said:
"Miss R is not just a toy to have fun in, but it is also a R&D platform from which XING Mobility are able to innovate advanced electric vehicle technologies."
Showroom entry isn't really the main focus for XING. Instead, it is using the working Miss R prototype as a bit of a proof of concept in the hope that other manufacturers might be interested in using its modular systems. There are also plans to develop similar powertrain solutions for heavy-duty commercial vehicle use.