The BBC's revamped Top Gear is setting new record-lows for viewership, with the network moving host Chris Evans into a more casual role in an attempt to increase ratings.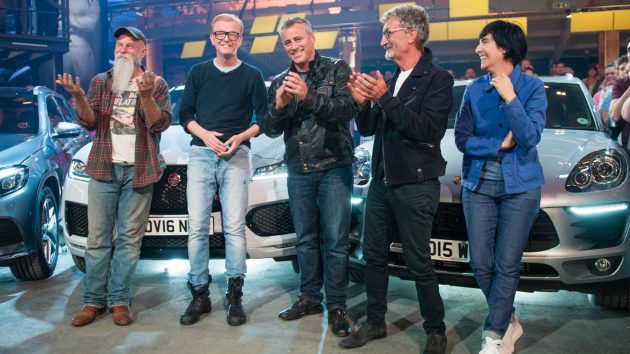 Top Gear's most recent episode in the new season (23) was watched by around 2.37 million, down from just under 3 million the week before, and the first episode's 6.4 million viewers. These statistics include catch-up views – those who tuned in online.
To make things worse, UK publication The Telegraph reported leaked BBC documents that revealed the opening episode of Top Gear received an appreciation index score of 60/100, the lowest ranking for any show on television that weekend, well below the average of 81/100.
Top Gear's second episode went on to rank a slightly improved 68/100, but disappointed with viewership numbers that dipped by half a million.
Viewers often mentioned Chris Evans's hyperactive mannerisms and Clarkson-like shouting throughout the episode that didn't resonate well. Now however, it seems as though the BBC has taken its audience's advice and reshuffled the presenter lineup.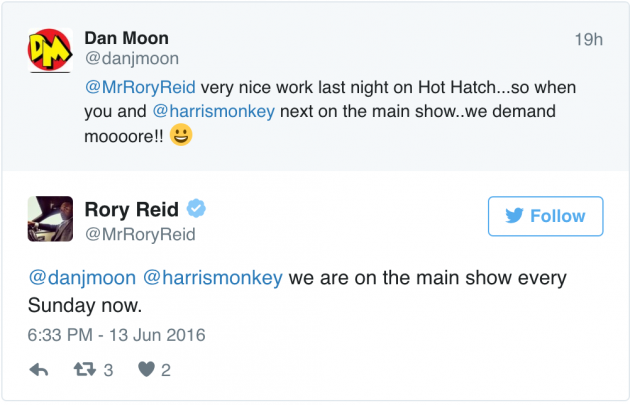 As a result, the BBC is reshuffled the Top Gear team, giving Chris Evans more time on the bench and giving automotive journalists Chris Harris and Rory Reid more screen time. The two had previously been featured on Top Gear's online program, Extra Gear. Rory Reid took to twitter to interact with a fan, confirming this fact.
The statistics from the most recent show suggest Top Gear is in a state of decline. Viewership of 2.37 million is the second most unpopular episode, being nabbed by an episode from 2003 that received 9000 fewer views.