Nissan Europe has leaked information confirming that it is working on a one-off Nissan Super Juke concept that will use Nissan GT-R running gear. The usually conservative and cute crossover will be the company's most powerful and most serious SUV ever made.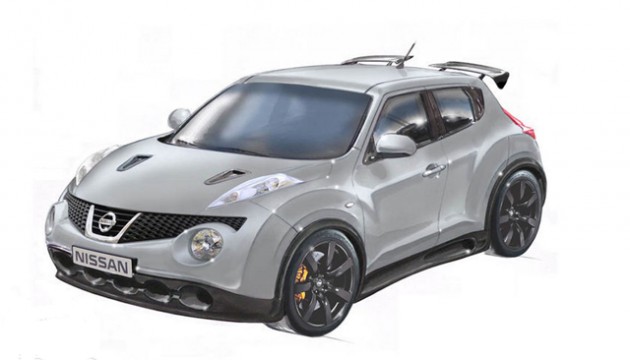 It's unlikely the Nissan Super Juke will make it to mainstream production, however, Nissan is demonstrating what is possible. The Nissan Juke, usually powered by a range of small four-cylinder engines, will not only be transformed mechanically, the Nissan Super Juke project will also feature an aggressive bodykit with dual rear wings.
Make it look as sporty as you like Nissan, there's no overshadowing the awesome 3.8-litre twin-turbo V6 powerplant from the GT-R. In the GT-R, the engine produces 390kW of power and 612Nm of torque. The GT-R also manages to smash 0-100km/h in just 2.9 seconds. It's unknown how close the Nissan Super Juke will get to these figures.
As mentioned, it is just a concept study at the moment, and Nissan plans to announce more details in the near future. What do you think of it? Is this the ultimate family car?