Lexus has announced it will unveil the all-new 2014 Lexus IS sedan at the 2013 North American International Auto Show in Detroit next month. The new model will be redesigned inside and out.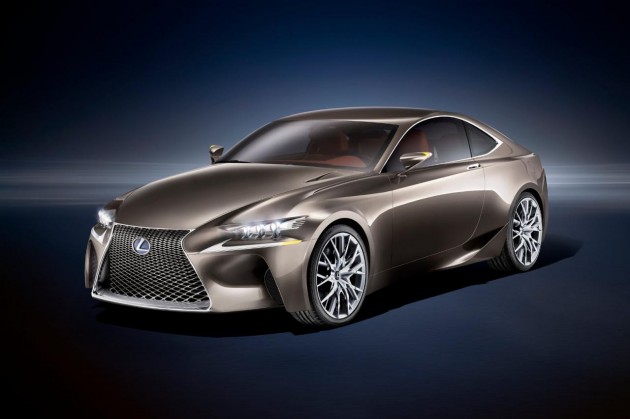 The 2014 IS won't simply be a facelift. As per the previous IS models, the IS usually takes large steps at a time, in that, relatively little is introduced by means of facelifts. Instead, the company comes up with a fresh new model.
In the case of the 2014 model, the IS will use a shortened version of the new rear-wheel drive GS platform. We loved the GS's solid and engaging handling characteristics during our review, a shorter version could only be more agile and precise, at the very least.
Power is expected to come from similar versions of the current 2.5- and 3.5-litre V6 petrol range found in the GS and the current IS 250 and IS 350, respectively. The 2.5 produces 154kW/252Nm, while the 3.5 produces 233kW/378Nm. A hybrid version is also highly likely, combining V6 petrol power with electrical assistance, with an overall output pitched to be around 240kW.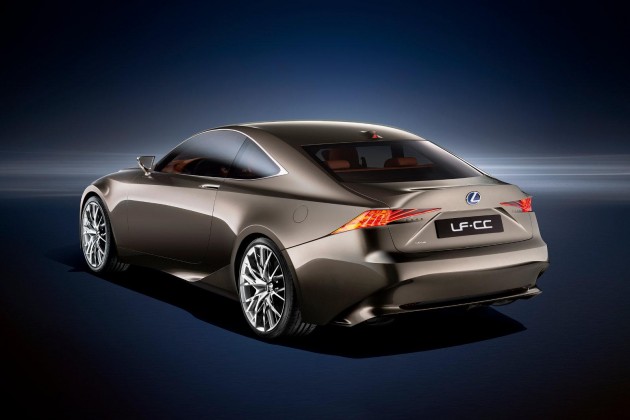 As for the design, the new IS is set to take a majority of its inspiration from the Lexus LF-CC concept car (pictured), showcasing the company's new spindle grille face and a range of sharp angles and contours.
Despite the fact that it will be less dramatic and futuristic than the concept, the overall theme and sophisticated character is expected to remain. Lexus recently said,
"Inspired by the acclaimed LF-CC concept and with design cues of the LFA, the new IS has been completely redesigned, inside and out."
Designed to rival the likes of the 2012 BMW 3 Series, the new IS is expected to be a very well-sorted mid-sizer indeed, offering loads of intelligent features in typical Lexus fashion, and a good driver's platform.
Stay tuned for plenty more updates. The Detroit show starts on January 14 (press day), however, Lexus says the IS unveiling will take place on Tuesday the 15th.