Production of the 2020 Mercedes-Benz CLA has commenced at the Kecskemét facility in Hungary, ahead of its showroom arrival penned in for later this year.
The new model was originally unveiled just last month, at the 2019 Consumer Electronic Show in Las Vegas. Just knowing the debut took place at the CES event gives you some idea of the target market and promising advanced technologies of the new model. In a release, the company said:
"The new CLA is above all designed to appeal to younger buyer groups. The CLA Coupe was the first Mercedes-Benz model ever to celebrate its world premiere at the Consumer Electronics Show (CES) 2019 in Las Vegas."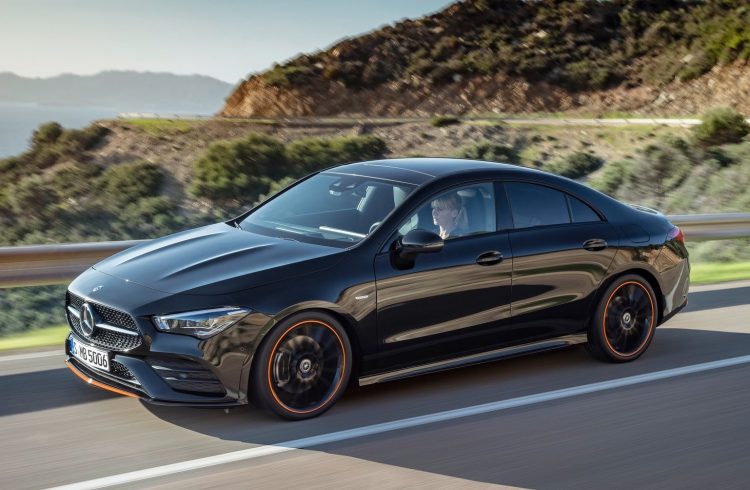 As such, the new model is expected to be even more popular than the already-popular outgoing version. In fact, Mercedes shipped out over 750,000 examples of the first-generation. And it too was built at the facility in Hungary.
Like the car itself, Mercedes has made some advancements to the production facility to ensure the building process is at the forefront of manufacturing standards. There's a new bodyshop installed with modular production stations that can be quickly exchangeable to facilitate the new model.
A forklift-free concept is also applied to the assembly line, with only load trains and automated vehicles running parts and materials. These help to improve efficiency, while returning no buffer stock.
In terms of the new CLA, it builds on the platform of the recently-refreshed A-Class hatch. It also features the first application of the Mercedes-Benz MBUX Interior Assistant infotainment suite for the compact car class. Not only that, the new model also showcases some very advanced safety features that are adopted from the S-Class flagship, including semi-autonomous driving capability.
Now that production is underway, Mercedes-Benz plans for the CLA Edition 1 to hit showrooms in May this year. An Australian arrival is expected some time during the third quarter.