With the local launch of the all-new 2014 Lexus IS range just a few months away now, Lexus is finishing up development and final evaluations of its prototypes. The company has just reported it has covered a whopping 1.6 million kilometres (1,000,000 miles) in testing.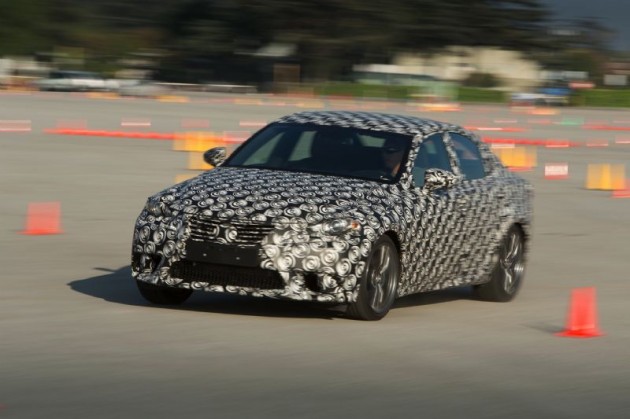 Lexus engineers have been given the task to ensure the new IS lives up to the "fun to drive" character of the existing and past models. And as part of the reassurance, the car has been tested all over the world in various conditions.
From countless laps at the Nurburgring in Germany and the Fuji Speedway in Japan, to extreme conditions driving on snow and ice, to bringing the car to melting point in high-temp regions of the northern hemisphere, the IS has been through it all.
It has also been tested under strict and harsh laboratory conditions for hours on end. IS chief engineer Junichi Furuyama recently explained the philosophy behind taking on the enormous engineering effort, saying,
"The conventional approach to development would involve developing each of the individual aspects with 'fun to drive' as the outcome, much like a pyramid would be built by first constructing the foundation and then proceeding to build up from there.

"The problem with this approach is that there is no knowing whether it will result in achieving a 'fun to drive' experience. In contrast, development of the new IS flipped this process on its head.

"It called for first establishing the pleasurable driving experience users will sense as the peak of the pyramid, and then developing the individual performance elements to support it."
As a result, the new IS is set to be a true driver's car. With up to 20 per cent increase in body roll rigidity, and extensive high strength body bonding processes using laser screw welding, the car will offer a solid and precise driving character.
The new model will launch in Australia during the third quarter of this year. The IS 250, IS 350, and IS 300h hybrid will make up the range.
Click play below for a quick showcase of the sort of testing that made up the 1.6M kilometres.