Tesla Motors is set to release a new software update for the Model S that is claimed by CEO Elon Musk to "end range anxiety".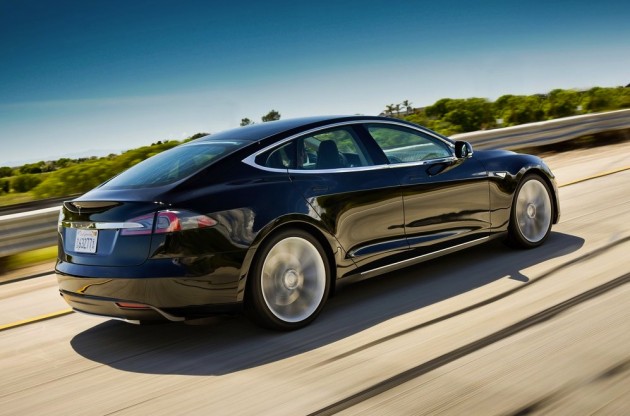 Little else is known about the update, although it is set to be an over-the-air firmware update for all Model S owners, which will be downloadable through the car's on-board internet function.
A press conference has been scheduled for this coming Thursday, according to Elon Musk's personal twitter account. In a tweet, he said,
"Tesla press conf at 9am on Thurs. About to end range anxiety … via OTA software update. Affects entire Model S fleet."
Earlier in the year, Musk tweeted that a performance software upgrade was to be released for the P85D, shaving a tenth of a second from the 0-60mph time, potentially resulting in a 0-100km/h time of about 3.3 seconds.
The current Model S range features three electric powertrain options, a 60kWh battery pack in the standard Model S, an 85kWh single motor and a dual-motor 85kWh system in the P85D. The claimed range for the standard Model S is around 335km, or 426km for the 85kWh model, and 407km for the performance P85D model.