So it seems those early 2013 SRT Viper shots revealed earlier this week were screen shots from Xbox 360 game Forza Motorsport 4. Here we see the official preview of the car in the game.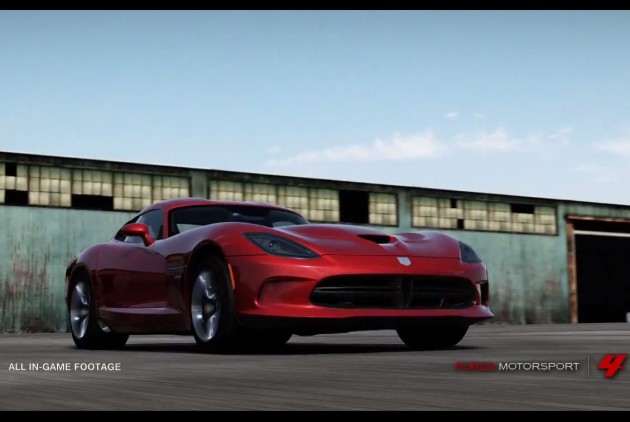 The new Viper will be launched as a downloadable content (DLC) add-on, expected to be released in a 'summer car pack' in a couple of months. This will give Viper fans an early taste of the new beast well before its real-life debut on the market next year.
In case you didn't get a chance to see the 2013 SRT Viper unveiling post from a couple of days ago, the new model features an 8.4-litre V10 engine producing 477kW of power and 814Nm of torque.
Check out the preview clip below for a taste of what's to come. We, for one, can't wait to download the car and take it for a virtual test drive.