Switzer, US-based Ohio tuning specialist, has come up with an R35 GT-R R1K-X package that takes power to an earth-shattering 1250hp at the wheels, or 932.5kW.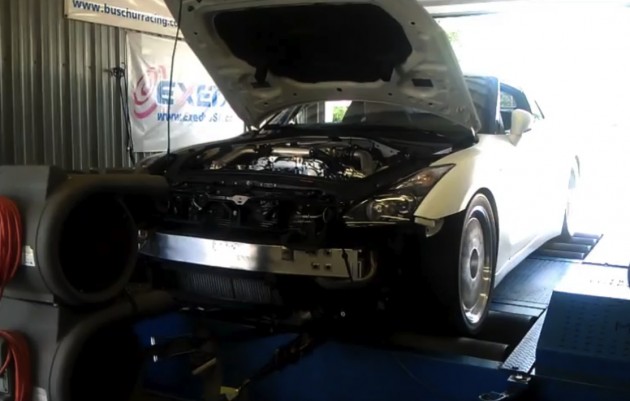 Switzer has released a video of one of the first dyno runs. The tuning company says the run was achieved using VP Q16 race petrol, and says a normal 93-octane run will be uploaded soon.
In the interim, if you want to know 1250hp at the wheels looks like, have a squiz at this. It takes a while to get up to speed but there's no denying the GT-R's determination to want to take off into the skies.
The car features, but not limited to, a number of Swizter enhancements such as a bigger intercooler, bigger turbochargers, wastegates, a tuned ECU, high-flow air intakes and revised MAF sensor, a beefier fuel system, big-bore titanium exhaust, enhanced engine internals and a Spec 3 Dodson transmission upgrade.
A truly astonishing power package.