The all-new 2013 Renault Clio has been revealed online accidentally through the company's Irish website. This is the first time the new model has been seen in full view.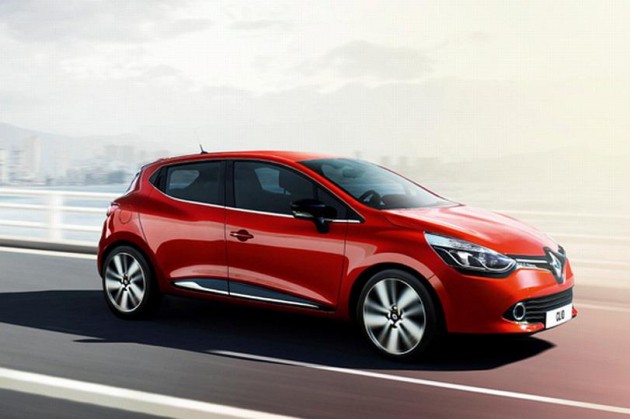 The 2013 Renault Clio is set to showcase a range of new technologies and improved efficiency across the board. This includes the introduction of small-capacity three- and four-cylinder engines, while a performance RS model is also on the cards.
In terms of the design, the 2013 Renault Clio is lower and wider than the current outgoing model. This is expected to bring slightly more cabin space, while also giving the popular European hatch a fatter and more sporty stance.
According to reports, the new model will only come in five-door guise. This will give it a more stable hold against the competition.
All is expected to be revealed, including full engine specifications, in the coming days.
The new model is set to arrive in Australia during the first half of 2013.
UPDATE: Renault has released full details and images of the new Clio.
Power comes from a range of petrol and diesel engines, including a 899cc turbocharged petrol three-cylinder with 67kW and 135Nm; a 1.2-litre turbo four cylinder with 90kW and 190Nm, and a 1.5-litre turbo-diesel with 67kW and 220Nm.
Australian specifications are set to be announced closer to its launch during the first half of 2013.