Prototype versions of the new 2013 Porsche Cayman have been spotted undergoing various testing on the street and track. But the testing is almost over, with Porsche set to reveal the new model at the 2012 Los Angeles Auto Show in November.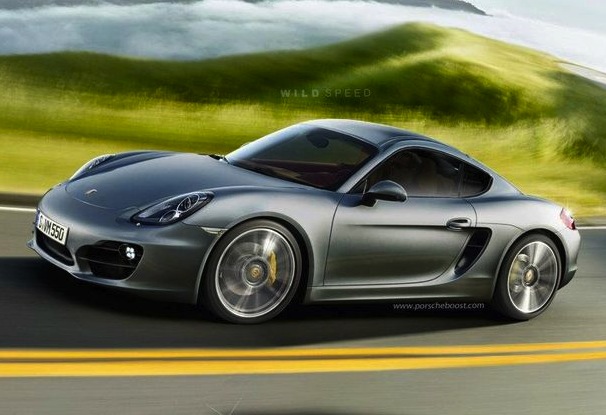 (Rendered speculation only)
The new model is said to feature much of the mechanical underpinnings as the new 2012 Porsche Boxster, and is expected to be slightly smaller and lighter than the predecessor. Despite being smaller on the outside, there will be more interior space.
As part of the next-generation mechanical upgrades, the 2013 model will come with a new electro-mechanical steering system like what is seen in the 991 911, as well as dynamic engine mounts.
Power is expected to come from two flat-six engine options – similar to those seen in the Boxster – with slight boosts in power over the existing model. For the entry-level 2.7-litre, power is expected to be pushed to around 209kW (up from 195kW in the current 2.9), while the S with its 3.4-litre is set to offer around 246kW (up from 235kW).
As for the styling, it's understood the new version will implement the sharp design cues as seen on the new Boxster as well, particularly around the front end with vertical-oriented headlights, and more aggressive intakes in the lower bumper. At the back, the same sweeping profile will remain, however, panel contours and body lines are set to be a bit more slimline.
The new model will debut at the LA Auto Show, which starts on November 28, before hitting the market in early 2013.