Only 90 more VFII GTS units will be made before the nameplate is retired and gives way to the GTSR, a CarAdvice report has revealed. This last run of GTSs will be completed next month.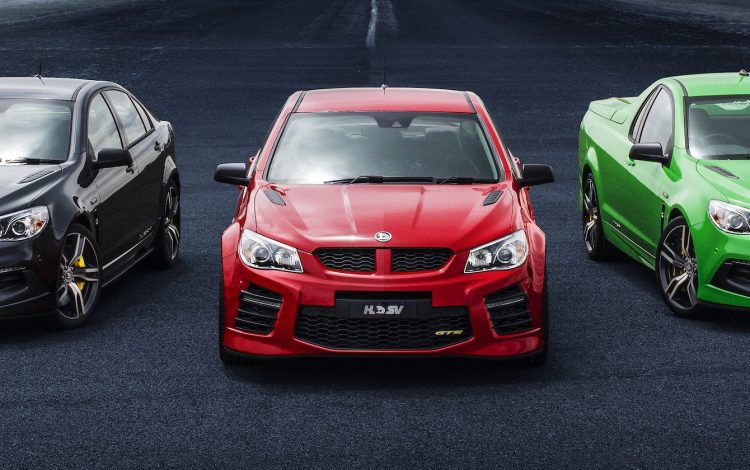 Outputs remain at 430kW and 740Nm, with prices for the GTS 30th anniversary at $98,990, up from the $95,990 of the outgoing MY16 GTS.
In its stead will come the 435kW/740Nm GTSR from $109,490. Also available are the GTSR Maloo ute from $96,990 and the collectible GTSR W1 with its 474kW and 815Nm LS9 from $169,990.
This cars will be manufactured until the donor Holden VF2 Commodore ends its almost 40-year production run in October. A new range of HSV vehicles are expected to become available next year.
HSV's GTS is part of Australia's storied history. Its heritage can be traced back to the 1968 HK Monaro, as an answer to Ford's GT with an imported Chevrolet 327 donk, soon becoming synonymous with the Chevrolet 350 small-block before being retired with the 1978 HZ GTS.
It was dusted off again in 1992 with the birth of the HSV GTS based on the VP-series Holden Commodore. Sitting atop the Holden Special Vehicles tree and using a stroked 5.7-litre version of the Holden 5.0 V8 from VR onwards, the GTS became the quickest Australian road car when it switched to the Callaway C4B version of the Gen III, with 300kW for the VT II series in 2000.
The only time the GTS wasn't top dog is when the GTS-R was around, like it was for the VS series and history is about to repeat itself.