Bugatti has released another teaser of the highly-anticipated Bugatti Divo. It follows a preview earlier this month that confirmed the nameplate is on the way.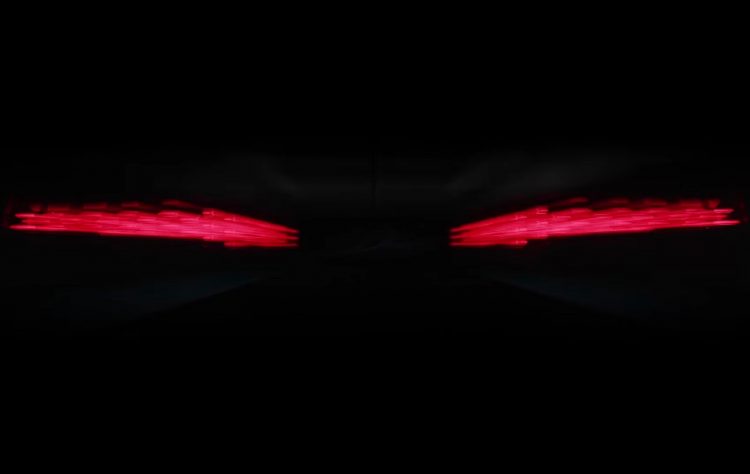 In the latest teaser we get a taste of the hypercar's soundtrack while starting up. We're also shown what appears to be a over-zoomed preview of the taillights, although it could simply be some computer-generated graphics to give the video some sort of visuals.
As far as we know the Divo will be a separate model to the existing Chiron. However, the model is expected to be based on the Chiron in some way given Bugatti only makes one vehicle. It could be a slightly stripped down, more hardcore version of the Chiron, which would go well with the car's badge, named after racing driver Albert Divo.
Bugatti has hinted the car will feature enhanced aero elements to help provide more downforce at speed, and has suggested the Divo will be capable of high cornering g-forces. This is an area not usually emphasised with the regular Chiron.
Power is likely to come from the 8.0-litre quad-turbo W16 from the Chiron. Outputs currently stand at 1103kW and 1600Nm, but these may be tweaked slightly for the Divo. As Bugatti is previewing the engine sound, perhaps there will indeed be some tuning work?
An official top speed for the Chiron hasn't be laid down yet, but it is known to be one of the fastest production cars of all time. Whether it will follow in the footsteps of the predecessor, the Veyron, and set a new world record top speed is yet to be known. Maybe the Divo will come in as a successor for the record-breaking Veyron Super Sport?
All will be revealed on August 24. Click play on the video below to see (and hear) the beast in the latest preview.
UPDATE: Another teaser image has been released (above), showing what looks to be part of the side skirt. The interesting thing about it is that it's made from carbon fibre and looks rather racy and aggressive.