With the new BMW 2 Series heating up the news waves, there's now reports a high performance BMW 'M2' is on the way as well. The model would obviously sit as the flagship 2 Series.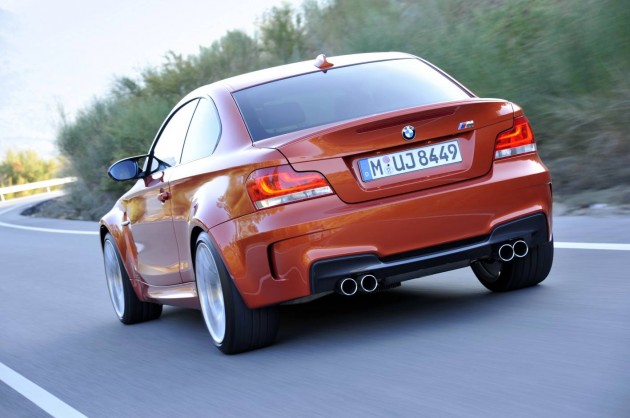 Like the two-door BMW 3 Series models will soon be called the BMW 4 Series, BMW is also said to be planning a similar sort of naming structure for the two-door versions of the next-gen 1 Series; called the 2 Series.
Incorporating a rear-wheel drive layout, as opposed to the next 1 Series hatch which is set to take on a front-wheel drive layout, the 2 Series will be the company's new entry-level sports coupe.
An 'M235i' has been spied already, as seen in the video below, featuring the company's renowned 3.0-litre turbocharged straight-six producing around 235kW. We now hear word of an M2 being on the way, bumping power out to an M3-hunting 250-260kW mark.
Keen BMW enthusiasts will see where this is leading. Yep, the M2 is set to be the successor to the very potent BMW 1 Series M Coupe (pictured) from 2010. According to a recent Auto Express report in the UK, the M2 will not only feature a powerful engine, it will also gain performance through the use of carbon fibre components and a moderately stripped out cabin, leaving a reduced kerb weight over the regular 2 Series.
The report also says the car will come with both a manual and auto option, as opposed to the old 1 M Coupe which was a manual-only affair. Power is expected to be directed into a mechanical limited-slip differential at the rear axle.
Since the 2 Series is yet to be revealed or even officially confirmed, the M2 isn't likely to appear on the market until around 2015. Still, if the 1 M is anything to go by, this will be one to keep an eye on.
Click play below to see prototypes of the 2 Series coupe undergoing testing at the Nurburgring.