The wraps have officially come off the Toyota C-HR concept vehicle just before its international debut at the Paris Motor Show in a couple of weeks. A production version is set to be in the making, based on the Corolla.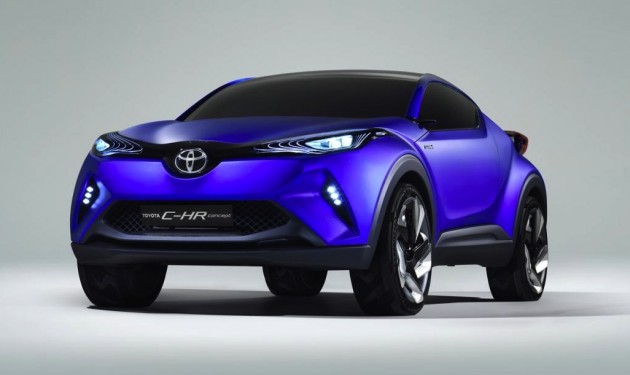 Toyota has been showing us more and more of its aggressive and sporty side with each new concept it comes up with. And the C-HR continues the trend, with edged panel contours, lots of sharp angles, and a pouncing off-road character.
The company hasn't said much about the C-HR at this stage, other than describing the exterior as "an expressive new design approach with a diamond styling theme".
It's understood a production version is on the way, although it is likely to be watered down somewhat compared with this extravagant and eye-catching concept. The company has been spotted test driving prototypes based on Corolla hatches in the recent past, with a jumped up body.
At the moment the smallest SUV the company offers is the RAV4. However, in the larger segments there's the Prado, which is off-road focused, and the Kluger, which is more of a crossover. Both offer seven seats and a pretty similar size.
Toyota needs a new crossover for the smaller segment, sitting under the RAV4, to compete with the likes of the Mitsubishi ASX and the Hyundai ix35. The C-HR is set to preview such a model. Toyota says the C-HR is,
"A vision for a hybrid-powered compact crossover that displays an emphatic new design language. The show car gives an early hint of a kind of vehicle Toyota would like to bring to market."
More details will be revealed at the Paris show, starting October 2.