Pagani is working on yet another 'last hurrah' Zonda special edition, called the Zonda X. It's being made as a custom one-off order and could be the last Zonda made.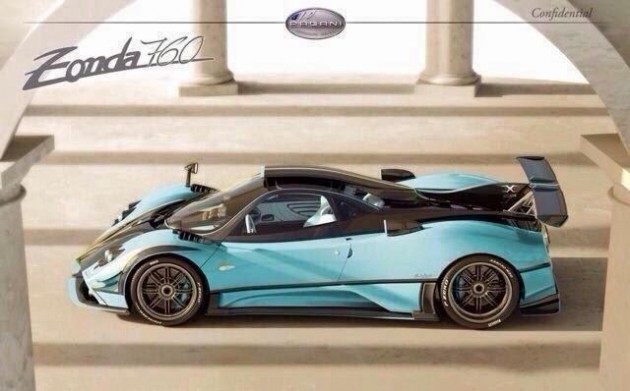 Specific details on the car are yet to be revealed. It's believed the latest version will be based on the Zonda 760LM and the Zonda Uno, two other special editions that were meant to send off the Zonda.
As you can see, the Zonda X features a two-tone colour scheme with exposed carbon fibre and a cool turquoise green-blue. There's also lots of wings and air-guiding fins, as well as two snorkel air intakes perched on the rear haunches.
In the back sits a Mercedes-AMG-developed V12 engine. It's likely taken from the 760LM which means it produces 560kW of power, hooked up to a sequential transmission with rear-wheel drive.
Will this be the very last Zonda ever made? We wouldn't bet on it.