The all-new McLaren P1 is set to be one of the most advanced hypercars around when it debuts later this year. It will rival the likes of the upcoming Ferrari Enzo, and the Porsche 918 Spyder.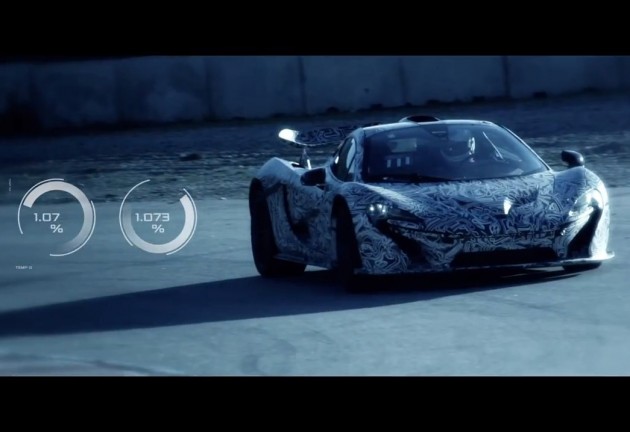 Official specifications are yet to be announced, however, the P1 will come with a tweaked version of the MP4-12C 3.8-litre twin-turbo V8. This, matched with a comprehensive hybrid electric motor system, is set to offer an output of around 597kW (800hp).
According to reports, McLaren is looking for a Nurburgring lap record with the new model. With various aerodynamic performance-enhancing features, the P1 certainly looks like it can obliterate lap times.
Click play below for a bit of a taste. Production is set to take place towards the end of this year.