Say hello to the craziest new Ferrari yet; the LaFerrari FXX-K Evo. It's an extremely limited production-run model available to Ferrari's loyalest clients. It can be bought as a complete package or as an upgrade for existing LaFerrari XX cars.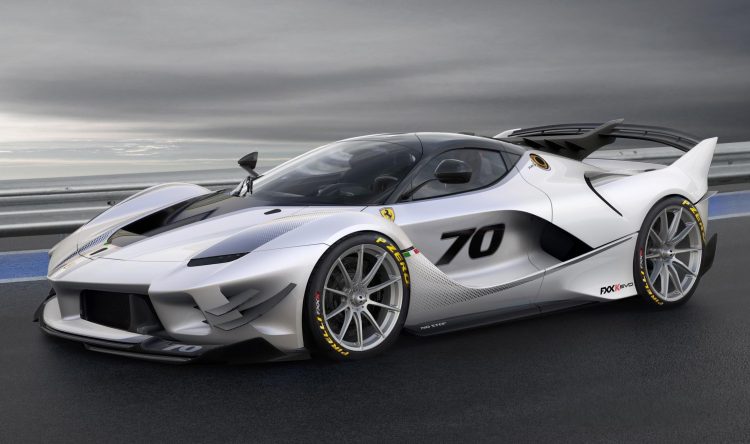 Taking knowledge and inspiration from its achievements in motorsport, particularly Formula 1, GTE and the Challenge series, the new FXX-K Evo is designed for the race track only. It has been created with the help of Ferrari Style Centre designers.
So, as you can probably tell, the new model is all about aero. In fact, downforce coefficient has been improved by 23 per cent over the predecessor, or around 75 per cent above the LaFerrari road car on which it is based.
There are vortex generators, a twin-profile rear wing with side fins, front fins, an air-extracting rear diffuser, and by-pass vents for the rear wheel arches. It's all designed to fully optimise air flow over, around, and under the car for maximum track performance and downforce.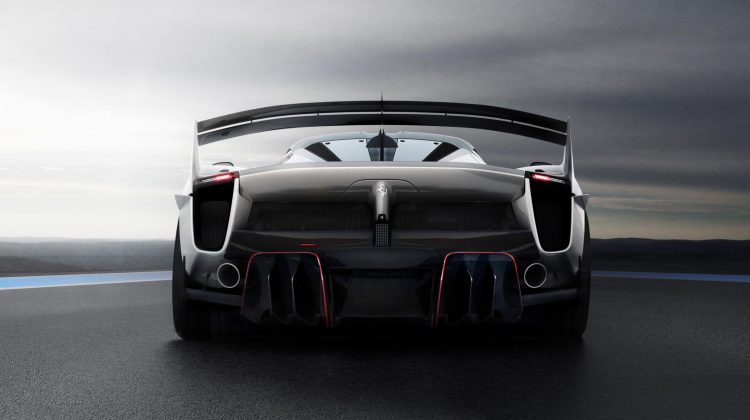 Power comes from a 6.3-litre naturally aspirated V12 producing 633kW. However, this is paired with an electric motor system of 140kW, which helps take peak combined output to 773kW (1050PS). This is channelled through a seven-speed automatic and into an electronic rear-wheel drive differential.
To help with track performance, the FXX-K Evo gets a recalibrated double wishbone front and multilink rear suspension package, with 398mm front and 380mm brakes hiding behind 19-inch front and 20-inch rear alloy wheels. These wheels measure 10.5 inches wide on the front and 13 inches on the back, wrapped in 285 and 345 tyres, respectively.
Around 5000km of testing has already been clocked for the new car, and 15,000km in reliability testing. As per the usual XX Programme, buyers will be contributing to the development, with nine track outings planned between March and the end of October.