Kia is not normally a word you'd associate with the Nurburgring, however, the Korean manufacturer has been spotted thoroughly testing out its 2018 GT sports sedan.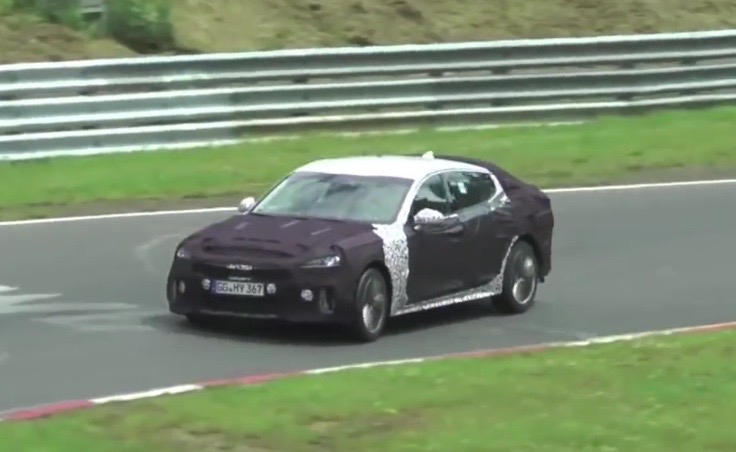 Codenamed 'CK', the upcoming GT is set to be a genuine performer; so endless testing around the Nurburgring's Nordschleife is a promising sign of the things to come.
The GT was first unveiled as a concept car at the 2011 Frankfurt Motor Show. It is expected to carry over a lot of this design language, albeit a little toned down for the production version, and sadly, no suicide doors.
That concept car was fitted with a 3.3-litre V6, producing 286kW of power and 534Nm of torque. Power is transferred to the rear wheels via an eight-speed transmission. It is expected that the production GT will be packaged with both economy and performance-focussed powertrain options, with the possible inclusion of a turbocharged four-cylinder arrangement, and even rumours of hybrid options.
Confirmed information is scarce, but rumours are swirling that the 2018 GT will ride atop a platform shared with the Genesis G80, but really, all this remains unconfirmed at this stage.
The 2018 Kia GT is expected to make its official debut at this year's Paris Motor Show in September-October, with production following in 2017.