More details about Ford's mental Shelby GT500 Mustang have come to light, following increased prototype sightings and a report from Horsepower Kings.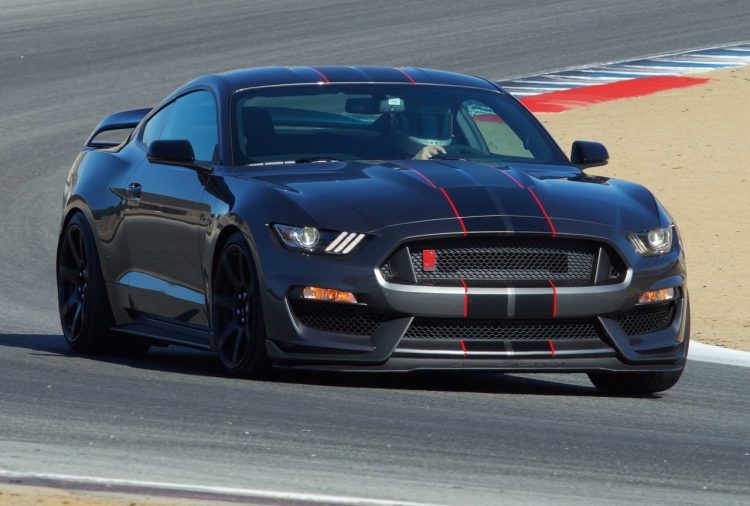 Although numbers of 800hp (596kW) were previously speculated, apparently 740hp is now the magic number (551kW). This will give it enough to out arm-wrestle the Challenger Hellcat's 707hp (527kW) and throw shade at the Camaro ZL1's 477kW effort.
The prototypes have 'TT' stickers on them, indicating it could be a twin-turbo, rather than supercharged layout. The Ford SVT Raptor prototypes also had the same sticker and they featured twin-turbo setups.
At the moment, the most powerful Mustang is the Shelby GT350R (pictured), with a 392kW 'Voodoo' flat-plane V8. It's not known if the GT500 will use a standard cross-plane or the GT350's Voodoo layout. If the latter is chosen, it will adopt the same layout as Ferrari and AMG, both showcasing twin-turbocharged, flat-plane V8 engines.
Other attributes of prototypes include Michelin Pilot Sport Cup 2 tyres, huge Brembo calipers clasping crossed-drilled brake discs, and an aggressive aero kit with a large rear wing. The entire front end is covered up, meaning it could have an entirely different grille and headlight treatment.
Look for the new car to debut at the Detroit auto show next year, if it is ready in time.