Ford Australia has announced the all-new 2012 Ford Focus ST, including specifications and pricing details. The hot hatch hits the market at $38,290, sporting a turbocharged four-cylinder engine and various performance highlights.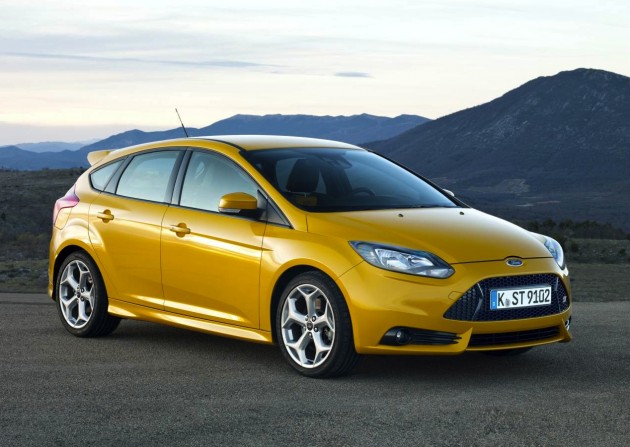 The Focus ST has been on sale around the world for a few months now. It has been well received as well, offering great engine performance and handling, along with innovation in design and function, as well as flamboyant looks in true Ford hot hatch style.
The 2012 Ford Focus ST comes with a 2.0-litre turbocharged four-cylinder engine producing 184kW of power and 360Nm of torque. Acceleration from 0-100km/h hasn't been announced yet, although, we aim to have a full review of the ST up on the front page as soon as possible to find out for you.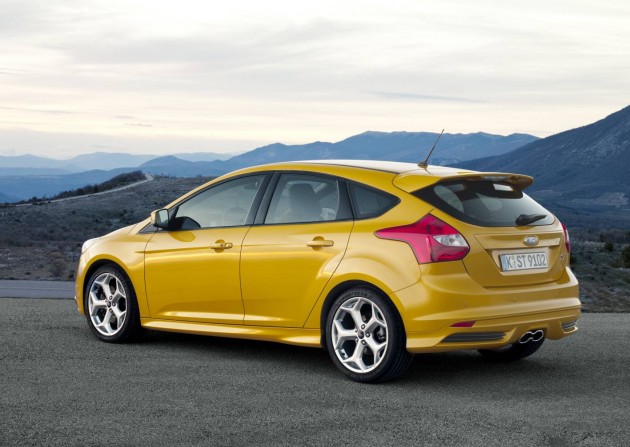 David Katic, general marketing manager at Ford Australia, recently spoke about the new model. He said,
"Keen Australian drivers have a real love of the 'hot hatch' genre. Focus XR5 and Focus RS were tremendously successful vehicles for Ford Australia and carved out a cult following. The Focus ST not only continues this tradition of hot hatches from Ford, but takes it to a new level."
Despite offering very decent performance the Focus ST comes with an average fuel economy rating of just 7.4L/100km. This is a great return for such a performance icon. Matthias Tonn, chief program engineer at Ford of Europe, recently said,
"This is the car that Ford enthusiasts across the world have been waiting for. We've worked hard to make sure drivers will experience the true essence of what the ST badge means – wherever they are."
On the outside the Focus ST comes with a full bodykit with front and rear spoilers, including a sporty central outlet exhaust system, as well as an enthusiastic interior with sports two-tone bucket seats and a bespoke gear knob and pedals.
Underneath, the Focus ST comes with electronic power steering, Torque Vectoring Control (TVC) which applies braking to an inside spinning wheel to reduce understeer, as well as Cornering Under Steer Control (CUSC). Both systems aim to maximise front end grip and overall acceleration.
The 2012 Ford Focus ST will go on sale in Australia in October.