A new unofficial lap record has been set at the Suzuka circuit in Japan, with the epic Koenigsegg One:1 clocking a time of just 2:17.57.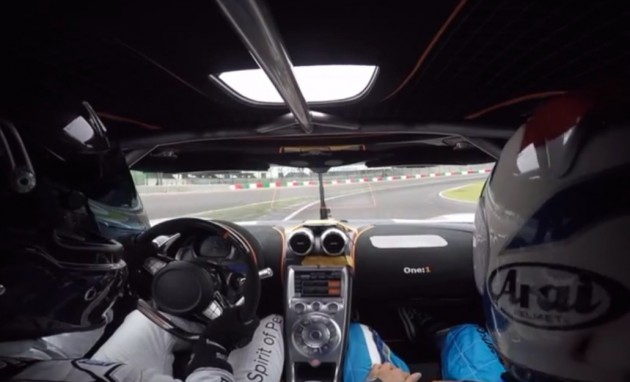 The car was timed using Koenigsegg's own timing equipment and therefor needs to be fully verified before an official record is taken down. As it stands, the lap record for a production car at the circuit is 2:18.36, set by the Nissan GT-R.
Even though it's not official, we think you'll agree it does seem like a perfectly legitimate time for the insane One:1 hypercar. It comes with a boosted 5.0-litre V8 belting out 1000kW (1358PS). It also weighs just 1358kg, hence the One:1 name which indicates its power-to-weight ratio.
The lap time was achieved by Koenigsegg test driver Robert Serwanskiand. Company boss Christian von Koenigsegg spoke about the extraordinary effort, saying,
"To have potentially beaten this time at our first outing, while running a standard setup, with little exposure to the track beforehand, with a passenger inside the car during all laps and with brakes that had to be nursed a little throughout the session, was very encouraging indeed."
If you're thinking about buying a Koenigsegg, you need only check out the lap video below to see what an insane machine it is. It eats up the track like a walk in the park.