The original Mini has to be one of the most iconic motor vehicles of all time. It blew motorists away with its cute, compact design, while showing the big sports cars that, on the track, you don't need outright power to dominate. We managed to get hold of a 1964 Mini Cooper S replica to see how it goes and sounds.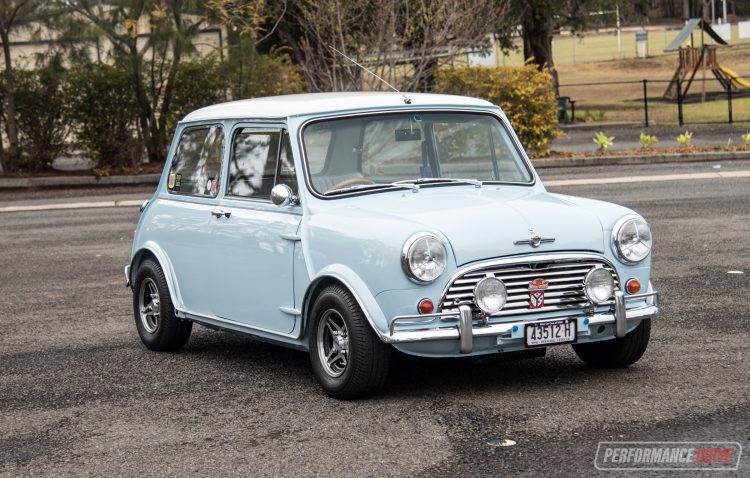 Imagine the initial reaction Mini would have received when it first entered the Bathurst 500 (miles) back in the 1960s. Against all odds, including big-power V8 sedans and coupes, a Cooper S won the famous race, outright, in 1966 with Bob Holden and Finnish rally driver Rauno Aaltonen behind the wheel. This is not to mention the countless class wins the Cooper S scored. It must have been a real game-changer in its day.
What we have here, thanks to Mini Car Club of NSW, is a 1964 Cooper S replica. As genuine Cooper S models are getting more and more expensive by the minute, a replica is often thought to be the better option, especially if you are planning on actually driving it regularly and enjoying it.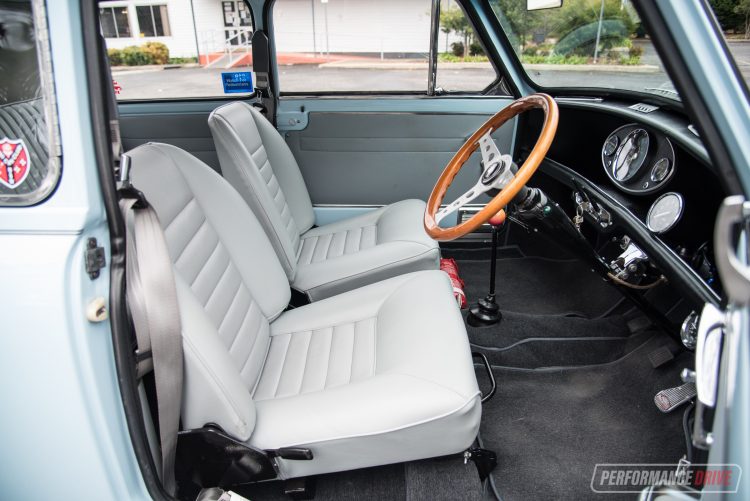 The owner says this is one of the best examples he has owned. And he's owned many over the years. Almost all parts are either refurbished, new, or newly found original parts such as the traditional Lucas spotlights. The combination of parts is also thought to be an ideal setup for real-world driving. For example, the owner has fit a longer-legged 3.2:1 diff ratio to help with highway cruising.
For the body, it has been completely stripped down and sand-blasted, with a full respray. The interior has also been completely overhauled, with period (and very rare) Microcell seats for the front passengers, with Smith's gauges and fresh carpets. Interestingly, the roof liner is the only properly original part of the car. It's one of the rarer grey liners as opposed to the later white liner that was introduced in later years.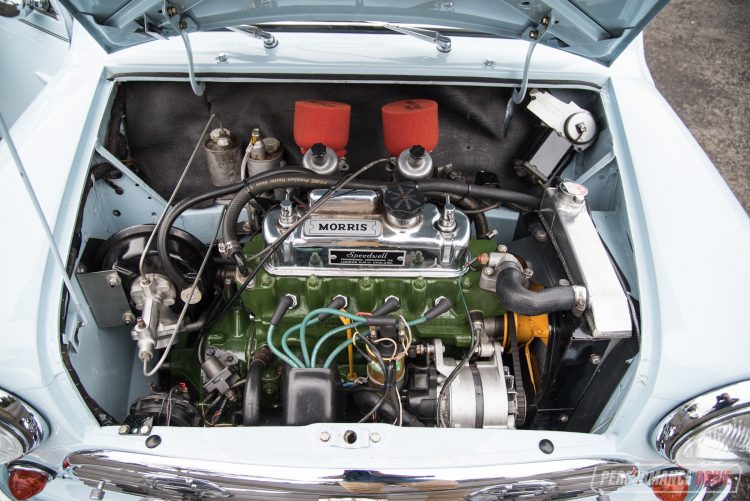 As for the engine, it started out life as a 1275cc. However, it has been rebuilt by Mini Performance Centre as a 1310cc unit. That trademark throaty soundtrack comes courtesy of a pair of 1.25-inch SU carburettors, with Maniflow extractors and an RC40 muffler. Check out the condition and cleanliness under the bonnet. It is an immaculate job.
We've put together one of our usual '0-100km/h & engine sound' videos for you to see how it goes.; However, keep in mind we weren't able to repeatedly test for the ultimate best figure. Some light rain also dampened the road which made things a little tricky for the owner. We'd estimate the 0-100km/h time would be around 1.5-2.0 seconds quicker in the dry. Anyway, it's all just for a bit of fun and to rekindle the spirit of the original Mini. Check it out below.