In the world of drag racing, a Mustang V6 might not turn heads. That all changes when you slap a gigantic turbo on it and tune it to make roughly 500kW – a significant increase over the 3.7-litre V6's 224kW stock power figure.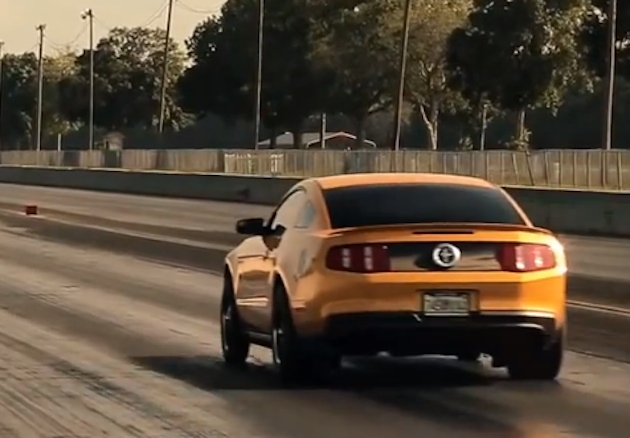 Built by Central Florida Motorsports, this previous-generation turbo and intercooled Mustang V6 is said to retain the standard block, and is still in a 'development phase'.
The car runs an automatic transmission and isn't shy about turning the wheels to get heat into the tyres. As you'll see in the video below, the Mustang runs a best time of 10.76 at 202.6km/h (125.85mph) making it, as far as we know, the fastest V6-powered Mustang in the world.
It's going to be interesting when the new 2015 Mustang lands in Australia, with many tuners already talking up how they'll look to tweak the 227kW/407Nm 2.3-litre turbo four-cylinder EcoBoost model. The V6 model won't be sold locally, with only the EcoBoost and 313kW V8 models making the trip Down Under.