An image of the 2015 Honda CR-V has been leaked online ahead of its official debut. The updated model showcases a mild styling facelift and is set to come with a similar engine lineup as the 2014 model.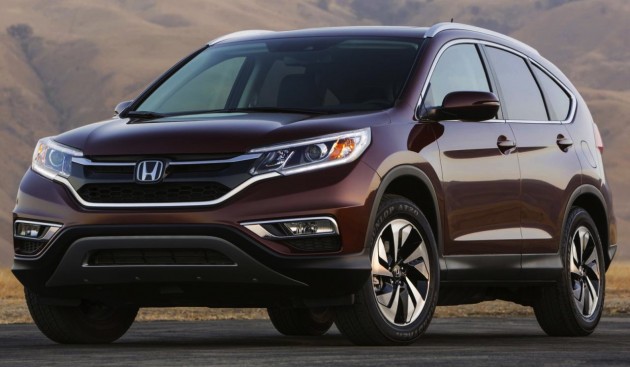 No other details on the new model have been revealed at this stage other than this image. As far as we know the 2015 version will carry over a similar – if not exactly the same – engine lineup as the current model.
This means it'll likely come with a 2.0-litre four-cylinder petrol producing 114kW and 190Nm, to be used in the front-wheel drive variants, and a 2.4-litre four-cylinder producing 140kW and 222Nm, for the all-wheel drive models.
An i-DTEC 2.2-litre turbo-diesel producing 110kW and 350Nm is also expected to be carried over. Fuel economy may be improved from the current 5.8L/100km combined cycle rating (manual).
As for the styling, it appears as though Honda has dressed up the front end, with chrome trimming underscoring the grille, some new headlights with integrated LEDs, and updated side mirrors with embedded indicators.
Honda is expected to give the interior a quick update as well, and will likely introduce more technology in the form of advanced connectivity programs and support.