For those of you following our custom Volvo 240GL LS1 V8 conversion project, it is still going, don't worry. We have made some progress since our last instalment but we are mainly waiting for it to come out of the paint shop.
The car is currently sitting at Premier Smash Repairs and is scheduled to be painted in the coming days. The guys have been chipping away, but hopefully, with a bit of luck, we'll be able to see the finished product very soon.
In the meantime we have sorted through various aspects. Perhaps the most interesting of which is the decision to go with a Garrett GT4202 turbocharger. This is a bloody big mothertrucker, capable of supporting up to 1000hp.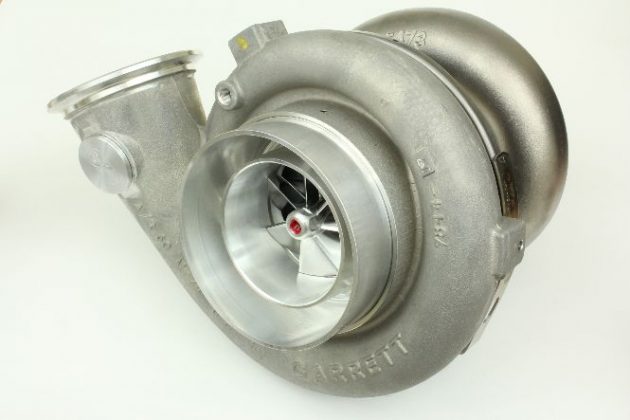 We aren't going to be aiming that high though… yet. At this stage we're happy to see this snail blowing in mild boost while we get it running nice and clean with help from George from Pro Flow Fabrication & Dyno. Initially we're looking at 12psi and around 400kW, but of course this may change, especially after a few warm-up runs.
Secondly, we've also sorted our tyres. Bridgestone is coming the table with some 225/45R17 94W XL Bridgestone Potenza Adrenalin RE003 hoops. These will be suitable for street use and should be able to contain a fair chunk of the engine's power. We are planning to use slicks for running at the strip.
Once the old girl comes out of the paint shop it will be sent back over to Berry Motor Group to be put back together, and then to Pro Flow for the engine tune. This is when things will start to become really exciting, with one of the last stops at Smooth Suspension to get the road-holding all sorted.
Stay tuned for more updates. We can't wait to see the nice new paint and body looking all fresh, especially with the rims and tyres bolted up.