Volkswagen 's latest development prototype, the Gen.E, could preview the next-generation Golf VIII, due around 2019-2020. The concept car is a streamlined three-door hatchback, testing ideas around 'maximum crash safety' and also battery electric vehicles.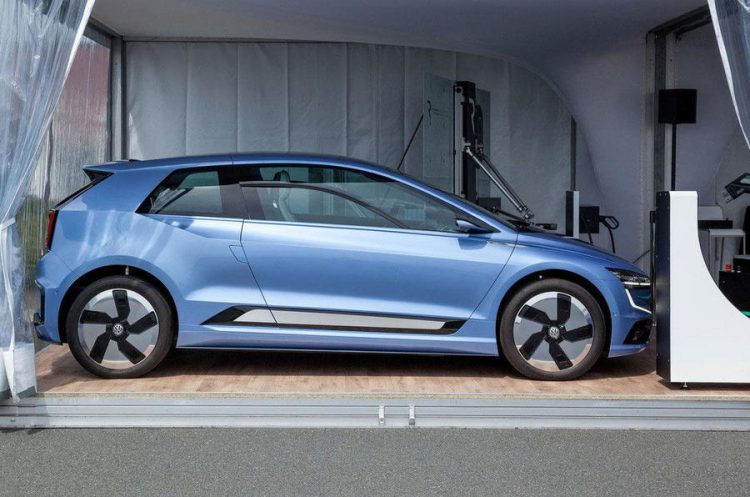 According to Volkswagen's press release, the Gen.E "provides an insight into the next generation of automobiles for efficient long-distance mobility with a range of more than 249 miles (400 kilometres)."
The wedgy shape appears optimised for aerodynamics, with an enclosed alloy wheel design, sharp nose, gullwing doors and a 'flying buttress' style C-pillar to control wind flow at the trailing edge of the vehicle. Cameras in lieu of mirrors also reduce the car's frontal area. The quasi-supercar look is reminiscent of the limited-build, carbon fibre XL-1 of 2015.
The car was shown in confidentiality at the Future Mobility Days event in February this year. Alongside the Gen.E were mobile charging robots that can replenish the car via robotic arms to recharge the batteries via a port on the car's nose.
Design-wise, the look of this vehicle appears to be an optimised version of today's Golf VII design language, rather than that of VW's upcoming dedicated electric car family such as the ID. Therefore it's fair to assume aspects of this car could inform Golf VIII or the next e-Golf, which is set to use the MQB toolkit of today's car.