Lexus has announced plans to unveil an all-new F model at the 2015 North American International Auto Show in Detroit next month, with signs suggesting it will be the much-anticipated GS F.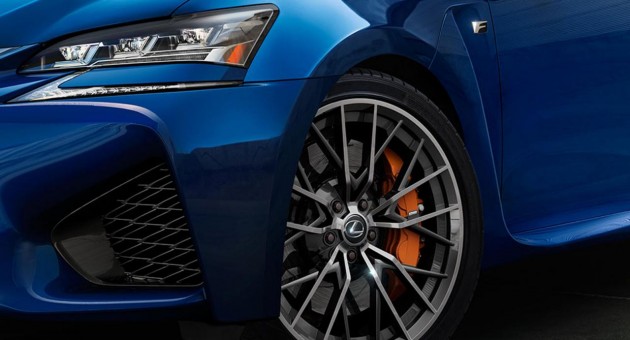 The company hasn't said much about the model or what it will be, only revealing that it will make its international debut at the big event in Detroit. Lexus says it will be adding a "second vehicle to its growing stable of F brand high performance models", suggesting it will be a bespoke sports car and not simply an F Sport option.
While BMW has the M5, Mercedes-Benz has the E 63 AMG, and Audi has the RS 6 Avant, Lexus is yet to provide something for the high-performance large premium sedan market segment. It has been known to be testing various prototypes based on the GS sedan, which raises the suspicion that it will be a GS F.
As far as we know the GS F will come with a tuned version of the 5.0-litre V8 engine found in the RC F, only power could be boosted from 351kW to around 373kW (500hp). This would give the GS a healthy power output, although not quite enough to match the German rivals which all offer over 400kW.
Like the RC F, the new model – whatever it is – will come with eye-popping multi-piston brakes as pictured, large alloy wheels, special air intakes in the front end, and lowered sports suspension. We can also see a headlight design from the IS sedan. Underneath, it's expected to come with a heavy-duty rear-wheel drive system and differential, and a tricked-up eight-speed sports automatic transmission with paddle shifters.
Lexus describes the car as "track-ready", which means it will probably showcase a bespoke interior as well with big chunky bucket seats to hold the front passengers. All will be revealed on January 13. Stay tuned.