If you're after something rare and extremely cool, and perhaps a car that everybody likes, try this Datsun 1600 SSS for sale. It's in Australia and in beautiful condition.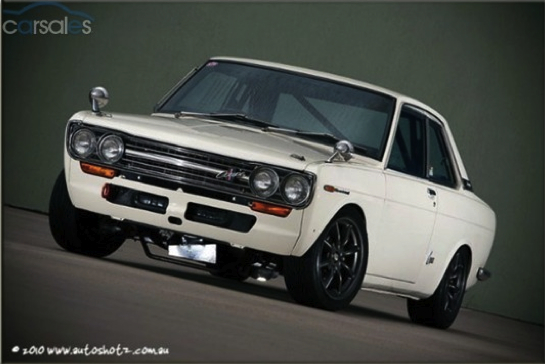 The good old 'Datto' 1600. Everyone loves them, mainly because that are just a happy-go-lucky car that actually has quite a good engineering make up. It has a well proportioned small sedan shape with rear-wheel drive and great retro JDM looks that have aged gracefully.
It also features an extremely robust inline 1.6-litre four-cylinder engine, codenamed L16, using overhead cam technology – very advanced in its day for a mainstream, and cheap motor vehicle. What really attracted motoring enthusiasts though was its semi-trailing independent rear suspension layout.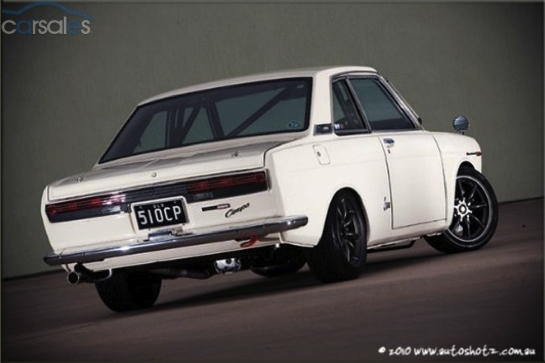 They are becoming very hard to find these days, the Datsun 1600, being around 40 years old, with most of them around either rusted or completely overhauled featuring modern-day motors and interiors. Every now and then though a mint condition example comes along, featuring era-matched revisions and perfect looks.
This Datsun 1600 SSS for sale is the perfect example, and it's even rarer. It's a two-door coupe version. These weren't sold in Australia which adds to the rarity even more. This one has been imported over from Japan and is in incredible condition, with all the standard features as well as some tasteful upgrades.
Under the bonnet lies an L20 motor, a 2.0-litre version of the L16 which came out in various Nissans and Datsuns, such as the Datsun Bluebird and Datsun 200B. The owner has given it a stroker crank which takes capacity out to approximately 2.4 litres. According to the owner/add, it's good for 160hp (119kW) at the wheels.
Other features include fuel injection with an E6X Haltech engine computer sucking air and fuel through a screaming quad throttle body setup. The Datsun 1600 SSS for sale also features upgraded brakes, adjustable suspension, Kameari GT seats, Watanabe 16-inch old-style wheels, and an R180 Cusco LSD.
The owner is asking $31,000 for this rare piece of Japanese automotive classica, which might sound expensive but this can only go up in value as time goes on. Head over to the carsales ad for the full details.