The 2019 Volvo S60 has been sprung fully undisguised months ahead of its scheduled debut, and weeks after its wagon counterpart, the new V60, was officially revealed by the Swedish automaker.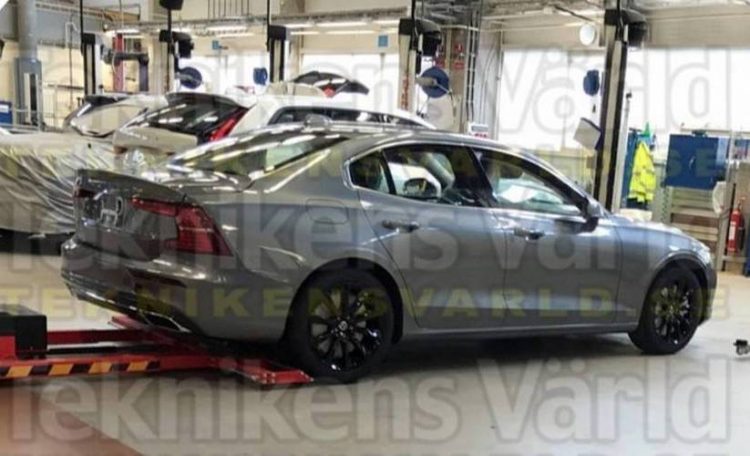 Swedish automotive website Taknikens Varld got the scoop picture showing how the rear end and profile of the S60 has evolved for its third-generation. Like the closely-related V60, it will use the Scalable Platform Architecture (SPA), and powered by a range of four-cylinder petrol and diesel engines with electrification options.
These include a new T6 Twin Engine variant with all-wheel drive and 253kW, sitting below the T8 Twin Engine model which ups the ante to 290kW. Other units expected include the D4 and D3 diesels, and the T5 2.0-litre turbo-petrol four-cylinder.
The first Peter Horbury-designed S60 surfaced in 2000, and signalled a turning point for Volvo's styling direction from the boxy shapes it was hitherto renowned for to more swoopy and seductive forms. This new generation appears to be more restrained, with elements of the S90 in the taillight cluster. The number plate recess remains on the bootlid, while an integrated ducktail gives the car a sporty flair. There is a distinct upward kink to the window line too.
Earlier this week, Volvo CEO Hakan Samuelsson took to Twitter to show off a camouflaged prototype of the S60 sedan. The BMW 3 Series rival is expected to be revealed towards the middle of the year.