Ferrari has released a cool video (pun intended) featuring the new Ferrari FF driven hard in the snow by 1978 World Rally Champion Markku Alen.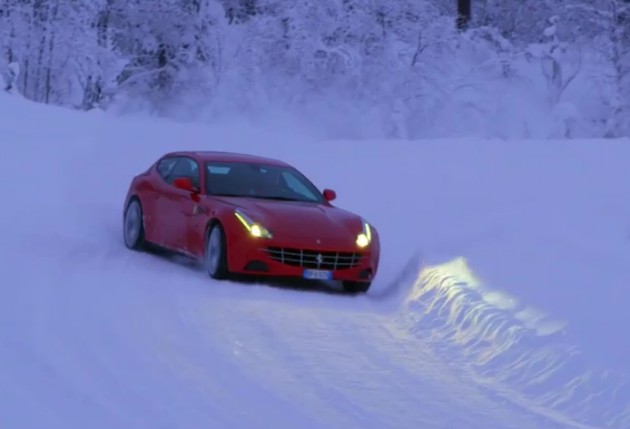 You might be thinking what has Ferrari got to do with the sport of rallying. Well, in the Group B rally days the famous Lancia Stratos was powered by a fully fledged 2.4-litre V6 Ferrari engine.
The video doesn't only relate to rally, Ferrari is also pushing the Ferrari FF and its 4RM all-wheel drive system in terms of marketing. The FF is the first-ever all-wheel drive Ferrari, and also the first-ever mainstream wagon-based model.
Click play on the video below to take a look. It's sure looks like the FF can handle some rigorous driving alright. As you're watching, you can hardly believe it is a Ferrari driving on that bumpy slippery road. There's some extraordinary scenery too.
The Ferrari FF is now available in Australia. Follow the link for more info and pricing.