If your Tuesday hasn't been mental or unhinged enough, we could have the antidote here. This is the Inferno supercar, an unholy fusion of Mexican and Italian. It might sound good in the food world, but in the supercar realm, it is nothing short of outrageous.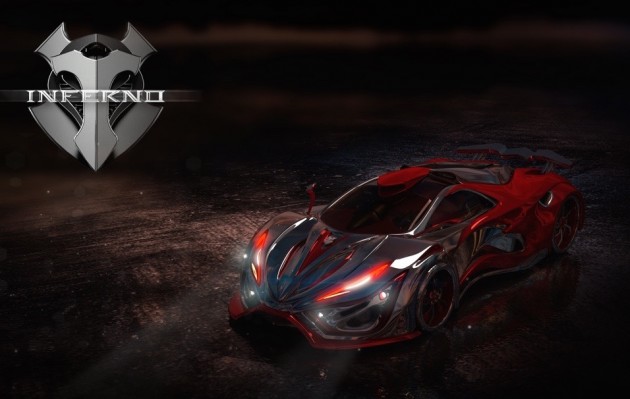 Designed by Italian Antonio Ferrarioli, the body is a combination of silver, aluminium and zinc – the combination of which is being dubbed "metal foam" by the company. An allegedly stretchable metal, it's said to be able to stretch to 100 times its original size. The Mexican company has a patent for the material.
The supercar is very distinctive, combining elements of Mexican wrestling masks, a body shape which flows like lava, and, as other media outlets have described it, elements of generic Grand Theft Auto sports cars. Of course, it is mostly just a figment of imagination at this stage.
The rumble within is envisaged as coming from a 1400 hp (1043kW) twin-turbo V8 engine, of unknown origins. With 670Nm as the torque figure, it could well be a peaky, low-capacity engine of around 4.0 litres or less.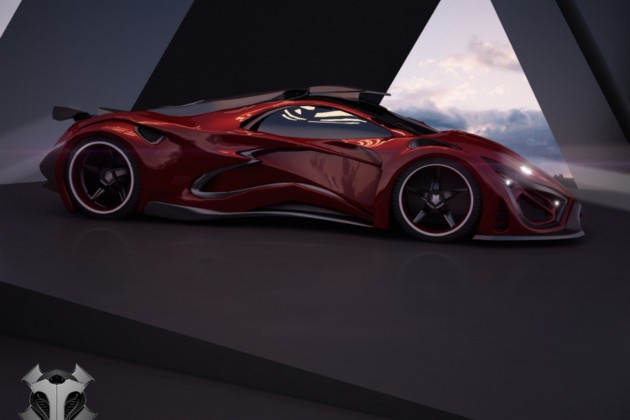 Other ridiculous figures promised include 0-100km/h in less than 3.0 seconds, and a top speed of 395km/h. Just a dream? Probably, but for attacking our retinas with such brutality, we wish the Inferno every success.