It seems details of the next-gen 2018 Chevrolet Corvette ZR1 engine have been discovered on a General Motors regular product options search file, confirming the 'LT5' V8.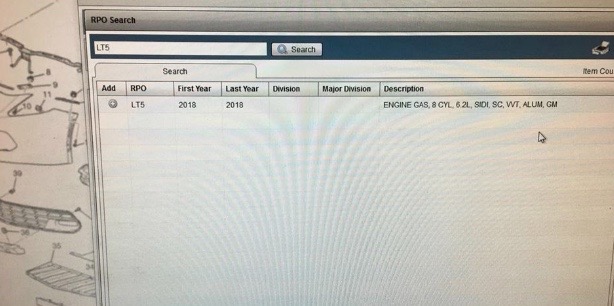 The search was discovered by Weapon X Motorsports, showing the LT5 is set for release in 2018 as expected. According to the description of the search the LT5 is a 6.2-litre supercharged V8.
Also as expected, the LT5 engine looks like it will use variable valve timing technology, an aluminium block, and GM's SIDI direct injection. Some speculations suggest the supercharger could be a 2.65-litre Eaton unit, which would help to see huge performance potential.
In terms of the output? It's anyone's guess at this stage. Given the last ZR1 produced a whopping 476kW, the next model could top 500kW for the first time. This is set to be fed through an automatic transmission. With a combination of a fast-changing automatic and loads of power, Chevrolet will be looking to take on the some of the world's greatest sports cars, including the Porsche 911 Turbo, Ferrari 488, and McLaren Sports Series.
Chevrolet was recently spotted at the Nurburgring thumping around in a prototype version of the ZR1, giving off a meaty V8 roar. If you listen carefully it does seem like a slightly more sophisticated V8 than the usual small block Chevs. Check it out below. A full reveal is expected later this year.