Lexus might have missed out on snagging the overall premium car brand crown for global sales, but the Japanese company did report its best-ever yearly sales figure in 2015.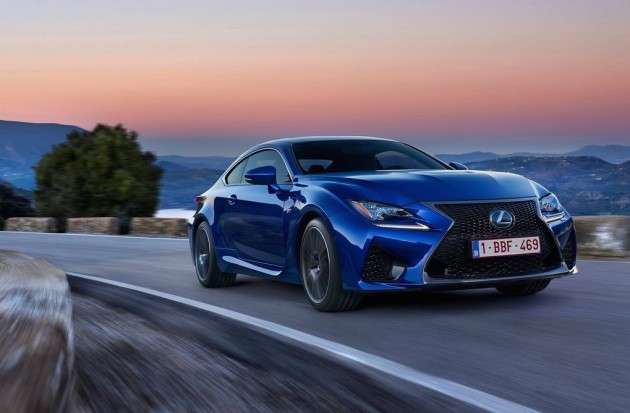 Figures released on Monday show Lexus sold about 652,000 vehicles around the world in 2015, up 12 per cent on its 2014 effort. This is an all-time record for the luxury Toyota-owned brand, easily surpassing its previous record set in 2014.
The company says the impressive result was thanks to the first full year of sales of the new RC coupe and NX SUV, along with introductions of redesigned models such as the ES, RX, and LX models later in the year. Mark Templin, executive vice president at Lexus International, said:
"2015 was an amazing year for Lexus International. In addition to the new and redesigned models in our stable, we began rolling out our most advanced vehicle safety portfolio – Lexus Safety System +. We appreciate luxury consumers taking notice and honoring us with a fourth straight year of double digit percentage growth."
North America made the biggest contribution, with around 368,000 sales (up 12 per cent), followed by China with around 88,500 sales (up 14 per cent). Interestingly, hybrid vehicles offered by Lexus made up around 149,000 of the overall annual figure.
Although the figure is quite far off the rival German brands' efforts – Audi, BMW, and Mercedes-Benz – Lexus did report one of the highest year-on-year percentage increases. As previously reported, BMW sales rose 5.2 per cent to 1.19 million units in 2015, while Mercedes-Benz sales rose 13 per cent to 1.87 million, followed by Audi sales that jumped 3.6 per cent to 1.74 million.
In Australia, Lexus sold 8691 vehicles in 2015, up 24.2 per cent on 2014 efforts. BMW sold 25,022 vehicles in the country (up 10.1 per cent), while Mercedes shifted 36,374 units (up 14 per cent), and Audi sold 23,088 vehicles (up 20.1 per cent).