Some more details are starting to come through on what is turning out to be one of the most anticipated new models of the decade. We're talking about the Toyota-BMW sports car project, of course.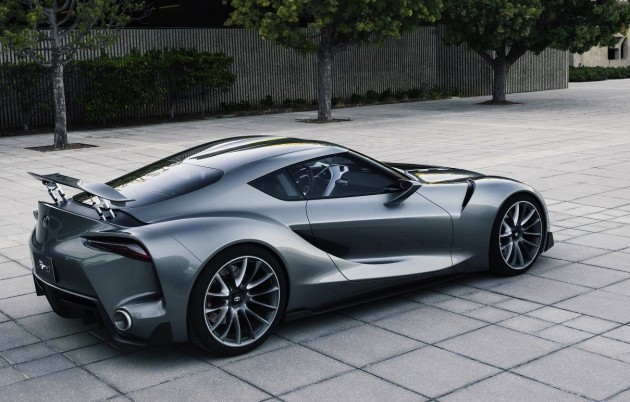 BMW has confirmed via a statement that the project is now in concept stage and is running according to plan. Both companies are remaining quite secretive on the new model though and are yet to tell us what sort of performance will be on offer and what kind of price range it will sit in.
According to reports the new model will be a mid-size sports car, rumoured to be a spiritual successor to the Toyota Supra. It's also expected to draw inspiration from the Toyota FT-1 concept car (pictured), which was unveiled earlier this year.
The new model will be rear-wheel drive, potentially featuring a chassis optimised by BMW know-how and infused with Toyota's production efficiency and clever hybrid technology. It's believed power will come from a combination of a BMW TwinPower turbo-petrol engine with a Toyota electric motor assistance system.
At the moment Toyota only offers one true sports car in its entire lineup, the 86. That is about to change though as the company plans to introduce a more energetic fleet in the future. Part of the plan includes working with BMW to come up with new models, such as a sporty hatch based on the BMW 1 Series.
There has been talk of BMW working with Toyota on the next-gen 86 as well, although there is little substance behind the allegations. What we do know is BMW and Toyota signed an agreement in 2012. The agreement will last until at least 2020, the companies have said, which suggests a number of projects could be on the way.
For now we will have to sit tight for the new sports car. With the project being in concept stage we could see a proposal for the design in the next six months. Stay tuned.