During media presentations at the 2012 Australian International Motor Show in Sydney, Ford has just given us all a very quick glimpse of the 2014 Ford Falcon.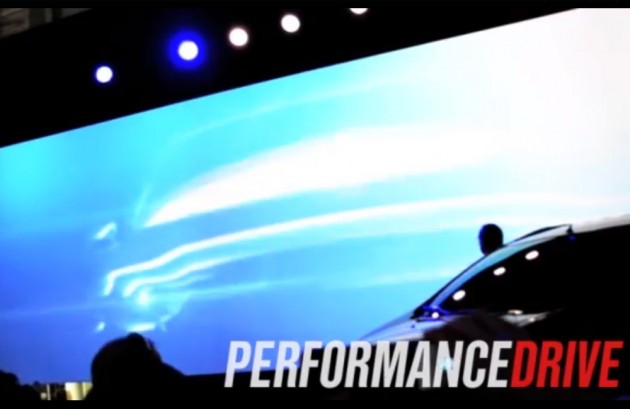 As you can see in the video below, it looks like the 2014 Falcon will showcase Ford's latest front end, headlight and grille design. The design can be seen on the Ford Evos concept car, with a distinct bar of panel work separating the headlight and the grille.
This also gives the central bonnet a protruded and pronounced upper lip, for added aggressiveness.
Once we flipped around with the video a touch, you can also see a very wide centre grille layout, much like what is seen in the new Ford Mondeo styling.
Ford has previously confirmed the Falcon will live on until at least 2016. Engine details and specifications are yet to be revealed for the next-gen model, however, the 2.0-litre EcoBoost is likely to carry over despite its somewhat dwindling sales.
The 2014 model could possibly be the last complete model update – the last Falcon – for the forseeable future, if the rumours and speculation of the model coming to an end are to be believed of course.
Click play below to take a look.