Up to 11 people have been reportedly injured during a big crash at the weekend's Daytona 500 NASCAR event. The crash was so severe an engine was torn from a car and flung through a fence, with debris hitting the spectators.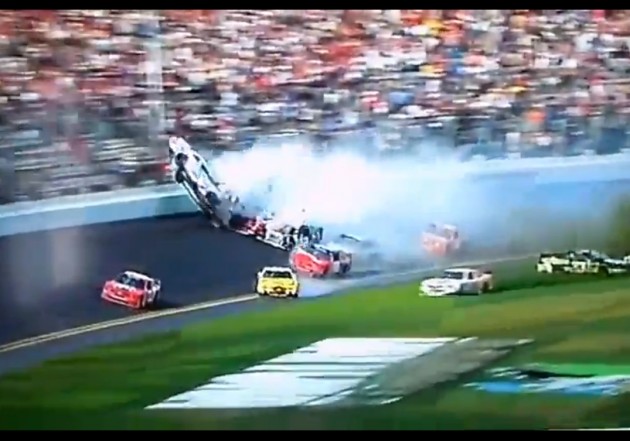 NASCAR racing is home to some of the biggest crashes in motorsport. And for the main event this year, the Daytona 500, fans were put a little too close to the action.
During the preliminary races in the Drive4COPD 300, before the big 500, the number 32 car driven by youngster Kyle Larson was sent into a severe spin on the last lap of one of the races. The car then careered into the wall and flipped up bouncing off the fence.
Various bits of debris was sent spearing through the air and into the crowd. An engine was also part of that debris but likely it only just made it through the fence and onto the other side of the wall.
According to reports, 11 spectators were hit by the debris of the crash and were taken to a nearby hospital. Six of them are apparently in a stable condition but have suffered serious trauma. Click play below to see how it happened.